Which country do you like to go?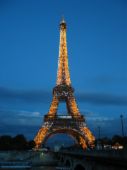 Philippines
7 responses

• Philippines
26 Jan 07

i can see your pic is paris, i presume you like to go there.. me too.. i like to go to paris, and at least learn how to speak french! i also want to go to italy and eatr spaghetti! yeah! i love pasta.. they're so good.. there are many other places that i want to go to, and i don't want to stay there permanently.. i just want to visit there.. i love my country, the philippines.. and i love the tourists spots here..

• Philippines
27 Jan 07
I like to go to London, nothing special but Id like to see the place and what to know there culture too but I dont have a plan to stay there.I love my country men!


• India
26 Jan 07
I would like to go to the United States of America. I have heard it is a wonderful place. Waiting for a chance to go there.