What is the safest car in the market???

United States
January 26, 2007 11:41am CST
Hello. I am in the proces of buying a new car. Right now i have a 98 Dodge Neon. This car is almost Ten years old. So i am in the market of buying a new car. I am not looking for flashy or fast. I am looking in the range of 30 thousand. I am undcided right now so I nee your help. Any comments are welcome. Also please include any safety reports or data if known. Thanks!!!
3 responses

• United States
1 Feb 07
I definitely think the foreign cars tend to be safer - but that's just a thought. You should take a look at different ones you may be interested in at this site. http://www.safercar.gov Enjoy & Happy Car Shopping - wish I was in the market for a new one!!!!

• United States
1 Feb 07
THANKS for the site, I looked at it and I am now getting some great ideas. THANKS!

• United States
2 Feb 07
Anytime my friend - always happy to pass on some information that hopefully helps you out on your new car venture!!!! Have a Fantastic Friday!!!

•
26 Jan 07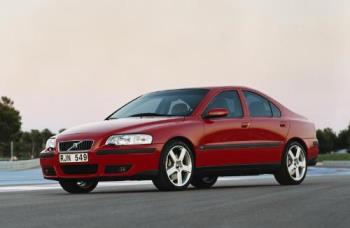 Hi The safest car in the World is the VOLVO!! It is a Swedish made car, and has ALL the safety featues you can imagine!! Bars in the doors, crumple zones at the front, airbags, you name it and it has it!! The VOLVO is renowned throughout the World as the safest car there is!!

• United States
26 Jan 07
I would have to go with public transit system as the safest for you AND the environment. This way you save money, and the o-zone which is highly appreciated by everyone.

• United States
1 Feb 07
OooOoh Very good. I wish I could carpool and use rides, but I dont know anyone from my work that lives close to me. THANKS!