Giving away puppies.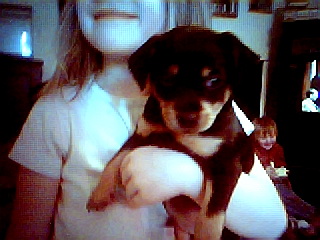 United States
January 26, 2007 1:11pm CST
Our puppies are 6wks old and my kids are so attached. How do I make them understand we can't keep 4 more pets?
4 responses

• United States
27 Jan 07
Awww! The picture is cute! Do you have any more? I would love to see if you did!! :) I am sure the children will understand, if you sit down and talk with them and show them how much money it costs. They will probably understand if you talk like they understand!! And as time passes...they will get over it and mess with the doggies they do have!! :D

• United States
27 Jan 07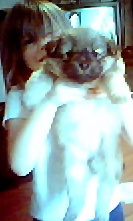 Yes we have takin alot of pics with this litter of pups. I am thinkin about letting them keep one.

• United States
28 Jan 07
Awww...Cassie and Pumpkin look adorable. You will have so many pictures to remind them of the good times. And, if you keep at leat one, I don't think that will break their hearts as bad. I think that it is always good to keep at least one!! :D Cute pic, thanks!

• United States
26 Jan 07
Awww, any pictures to share? I can understand the kids getting attached. Depending on how old they are, maybe they will understand if you explain how expensive a pet can be. Vet visits, shots, food, monthly heartworm pill, toys, replacing items they chew up, treats, carpet cleaning from accidents, tags, and more. Keeping that many puppies would cost a pretty penny. They will be okay, just talk to them as if they understand. :) There will be tears when the puppies leave. But it will pass. Hang in there hun!

• United States
27 Jan 07
I totally agree 100 percent! If you talk to them like they understand about how much money a puppy costs, or show them how much it is...they might understand. Or, feel more better about giving away the puppies!! I like BrokenTia said, It does cost a Pretty Penny!!

• United States
27 Jan 07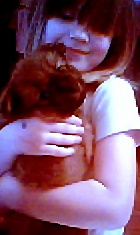 It is expensive. They just dont want to let them go.

• United States
27 Jan 07
Well they probably don't understand the financial or responsiblity aspect of 4 puppies but maybe you can tell them that puppies make people very happy and these puppies were born to make other people happy and when people come to the house, they can help the people choose which puppy would be best for them. And then tell them, after they have made all of these people happy you will do something special with them for being so helpful.

• Romania
26 Jan 07
I think that you should explain them that a puppy implies lot of responsability for their part.what about six puppies?and you also need food,time,love to share with all.you must do them to understand this point of view.also,you can give the puppies in your town so that your kids could see them if they want so.