Who misses Chris Farley? :(

United States
January 27, 2007 9:40am CST
This was my favorite actor. He was the ultimate actor in comedies. From Black Sheep to Tommy Boy. There wasn't a movie he had done that I don't laugh at. His days at Saturday Night Live (SNL) Were also very great. "The Lunch Lady" "Van Down By The River"...he and David Spade also made a great team duo. Too bad drugs in this world can take the best of us. THANKS!
4 responses

• United States
30 Jan 07
he was great. will be missed. feel like watchin some of his vids now.

• United States
30 Jan 07
I second that brother. Does anyone know when he did die, the official date, it has slipped my mind. THANKS!

• India
29 Jan 07
I really miss that guy."The White Ninja" one of the greates comedian artists of all time.man he could make you laugh with just his facial expressions and his antics.I loved his performance in Beverley hills Ninja .it was one of the most hilarious movies i have ever seen.too bad he was not able to entertain us and was pulled of because of dug overdose.he will always be remembered.Peace.

• United States
30 Jan 07
oooOOOooh I totally forgot about that movie. A Great MOVie if you enjoy comedy. Thanks!!!

• India
1 Aug 12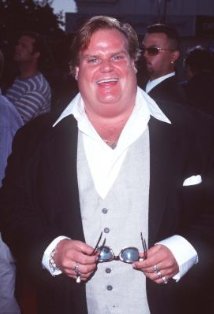 I have seen few Chris Farley movie but Chris Farley was never my favourite actor, I never liked him. Chris Farley did some comedy movie but I don't think I will remember him for his movies ...