What colour is your car?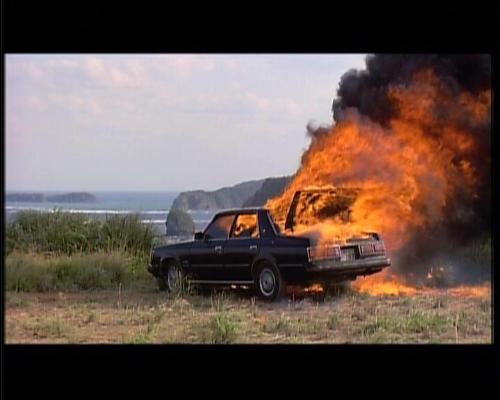 January 27, 2007 11:40am CST
A recent report informed us that white had replaced red as the most common car colour, as red had been the most frequently stolen car colour. Is this some Feng Shui thing, going on, or just personal preference?
4 responses

• United States
8 Feb 07
i have a black honda accord.i like that color..shining,mettalic.does that color hold any signifance in feng shui?

•
8 Feb 07
If my memory serves me well, a black car is good for people born under a water sign of the zodiac, or according to Chinese astrology, those born in the years of the Rat or Pig. I'm a sheep, so should drive a yellow or beige car, though beige is an awful colour, so it'll have to be a yellow one - perhaps a lamborghini would suit! Check your birth year avvording to Chinese astrology, and I hope that your car is of a beneficial colour to yourself. Good luck and thanks.

• United States
9 Feb 07
that's good for me.I am a cancerian.water sign.So that means black should be lucky for me.And in chinese calender i am in the monkey year.

• United States
8 Feb 07
I never knew red was the most stolen car. Perhaps it is a feng Shui related thing with some buyers.

•
8 Feb 07
Not surprisingly, Red is a colour associated with the Fire sign, and good for snake and horse year people - so perhaps a fiery snake is a type of car thief profile, I'll have to pass the info on to the FBI and see what they think. Lol!

• Pakistan
27 Jan 07
Maybe this could an applied one but we can't be sure about this statement because nothing cnfirmatory had come but we can view that red are getting lead over white one. Mine one's color is black.

•
8 Feb 07
One of the great urban myths, is that Henry Ford (the founder of the Ford motor company)used to inform buyers that they 'could have any colour they liked, so long as it was black!' and it's still a stylish if rare car colour. I compliment your taste, thanks.

• United States
27 Jan 07
I had read a report some time ago on the statistics of a red car receiving more speeding tickets than other color cars. I don't know if it is due to a the more likelihood that the person that is attracted to the red car is more likely to speed or if it is because a red car is easier to spot to the human eye of the police officer. The eye is attracted to red first this is why a fire truck is red, red light, and red stop signs. Maybe more people have read this report and are wanting to change their speeding ticket rate. ha ha

•
8 Feb 07
I didn't know about the speeding ticket statistic, thanks for that. I wouldn't mind having a red vehicle if it was a fire truck, with bells, sirens and an extendable ladder! My grandfather was an ambulance man, and was stationed next door to the fire station, so I was allowed to play on the truck, and the pole - great fun for a kiddie. Thanks for the informative and fun response.