What is the most pointless discussion?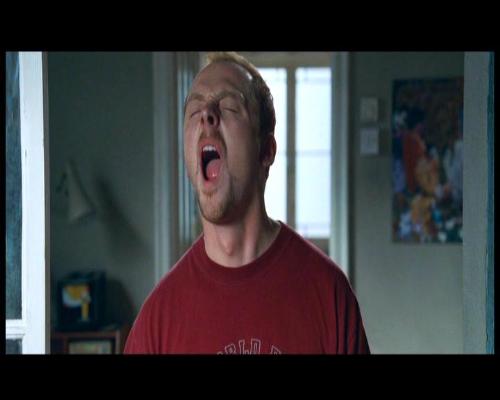 4 responses

•
29 Jan 07
I must admit that I answered a couple of these banal discussions, which I actually tagged under "Silly Discussions" lol. One was, what colour eyes do you have. I made that a lengthy reply. Another was, what is your favourite colour? I also stretched this one out. Why do people post these questions? They can't be turned into the discussion that they are meant to be, where people can return and discuss each other's responses. It does all seem pointless, but I guess these people will learn as they go on, that they won't receive points for silly so-called discussions as this.

•
29 Jan 07
I must admit that having proposed some 'interesting' discussions which received little interest from the community, I have tested my theory by tabling such an in depth modern question; 'What colour is your car?', so would advise avoiding that one! Thanks for the input, and though I can't see your eyes, nor know their colour, I suspect they're twinkling!

•
8 Feb 07
I didn't mean to impune you with a 'crafty' tag, I had a more innocent childlike twinkle in mind, one of joy, but I think that crafty is good, too. Thanks for the data, young blue eyes. Mine are red, and bloodshot! Lol


• United States
13 Feb 07
I have answered questions like "Tea or coffee?" I hate to admit it, but you asked for honesty. I leave it to others to look through my discussions and see which ones are fluff. What I really love are the discussions that are in the format of "Black/white or color photos? Plz discuss." And of course, I sit there smirking. Should I discuss my personal preference, the difference between the two, the development of photography? One of these days I shall respond to a discussion like that and leave a long, rambling post that ends up with me declaring my love of apples.

•
15 Feb 07
Just to join in the debate, it's definitely coffee, strong black filter coffee by the bucket-load for me! And b/w photos for people, colour for scenery! Apples are far too healthy for my lifestyle, unless juiced and added to Bacardi! I think it's great that you manage to take a truly mundane question, turn it on its head and come up with an informative response on any subject that pops into your head at the time - much more interesting than the questionner deserves. Keep up the good work, and I shall be searching for some of your boring and interesting posts to respond to, see what I can come up with to cheer your day. Thanks.


•
15 Feb 07
Probably the most banale question I've answered was on whether I prefer milk or dark chocolate.

• United States
26 Feb 07
I'm very well versed & educated yet go figure I had to look up BANAL to be sure. Anyhow now that I'm sure of the meaning of BANAL..... I'd have to say that the most trite/banal topic I've ever replied to was one dealing with what is your myLot quote. Being banal means lacking originality I seem to believe that our quotes are avaiable to anyone looking/visiting our pages here. I'd say the most banal topic I've started dealt with the present weather in my area. Too funny. Thanks for this topic. Sure made me wonder about the way some people start topics juts to up their status/points here. I'm going to try & avoid starting those types of topics from now on. I know it's not going to be very easy though as we ALL improve our standings/points& ratings here on myLot.