What kind of handbag do you like?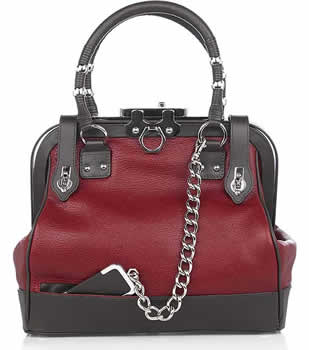 Romania
8 responses

• Hungary
27 Jan 07
Hello neighbour! Normally I use a very big "hand bag", with many pockets on and in it. Usually I never find, that I look for.. :) ALso I have another very little handbag for only my purse, cell, and tarvel card.


• United States
30 Jan 07
I like medium size bags. I prefer Coach brand!

• Romania
29 Jan 07
I like huge bags. Because i like to have inside everything.My make -up, my mobile phone, my bills, my camera, my favorites cd, a lot of pens , my keys and i have a lot lol!

• India
27 Jan 07
being a college student,i like those typical sporty kind of bags with that denim stuff....im jss crazy about them!though im a girl still i dont like those girly purses..i dont carry them...but ya i may carry bags(for girls) on some occasions!

• India
27 Jan 07
hand bag used by ladies not by gents i suppose