what will happen if internet is not there?

India
10 responses


• United States
27 Jan 07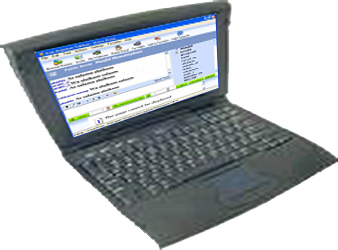 That would be weird. I dont know what woul people who work from home would do. Well i guess it would be a week off for them. But people would get the hint after 3 days and find other things to make use of their time. I know thats what i would do.

• United States
29 Jan 07
That's an interesting question, and a bit scary to think about! Many businesses and organizations would suffer. I personally work at a college where our registration, courses, advising and just about every other service we provide relies at least in part on the web. Not having internet for an extended time would severely impact getting our jobs done. Not to mention that me and many like me would get plain antsy without the internet! The internet is where I read most of my news, do a bit of my shopping, and communicate with friends and neighbors. It is as much a part of my routine as morning coffee or a favorite TV show at night, and I'd be miserable without it. I guess the good side of an extended period without the net is that maybe we'd all get outdoors and breathe some fresh air instead of holing up in front of our computers. Maybe we'd chat with our neighbors instead of strangers hundreds of miles away. That sounds nice, but if you give me a choice I'll still take my internet!


• Pakistan
27 Jan 07
Well i think the whole world is getting bore for that one weak.


• India
29 Jan 07
if internet was not there then we would not been here in Discussion Forum. If internet wasnt thr then i would have invented it to help u all n save the lifes like some users who cant live without internet lol. come on guyz ths is pretty reponse heh. *smiles*.

• Pakistan
28 Jan 07
I can't live without internet. I'll find out a place where internet fascility is provided wether how many difficulties I have to face to enjoy internet.

• China
28 Jan 07
IT will very difficult for me i will without internet beacuse i not doing any work just living at home useing internet and no any thing more than without internet for me it swill very difficult for me