are u a fun of jennifer garner?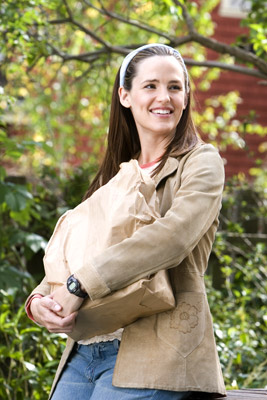 Philippines
January 28, 2007 12:11am CST
hey guys do u like jennifer garner on alias? in which part of the show u loved about her? me...i really like the way she act on that show, her action, adventure is really really great. the entire show is really a great package. to all j. garner funs, there is a new upcoming movie which she stars. its catch & release, im excited to watch when it shows, its a different garner in alias as far as i think, coz here she is just a simple girl with now actions just like alias,,cheers to all jennifer garner fans!
3 responses

• Philippines
28 Jan 07
I really like Jennifer Garner. Just like you i am a fan of her show (ALIAS). In fact i was able to watch all episodes of all the 5 seasons of ALIAS. Jennifer has a all what it takes. She knows martial arts, a great actress, she knows how to dance ( base from what i have seen on some episodes on ALIAS - Season 4). Do you have a link for a trailer of this upcoming movie, or by any chance do you know the month that it would be released?

• Brazil
18 Jun 09
I'm totally crazy for Jennifer Garner! She was perfect in ALIAS! Really amazing! I love her!!

• Philippines
7 Feb 07
I like her beauty. I like her role in alias as i like strong-willed women... ;0)