What "Bollywood" movie is recently the best?

United States
4 responses

• United Arab Emirates
28 Jan 07
i liked rang day basnati..


• Canada
28 Jan 07
I would say that Salaam-e-Ishq is the best one that has come out in the Year 2007. It has 12 Superstars in it. 6 are males and 6 are females. I don't know exactly who is in it, but I remember that John Abraham, Priyanka Chopra and many others are in it. It's a fantastic movie. I could have told you the plot, but the movie just came out.

• India
3 Aug 12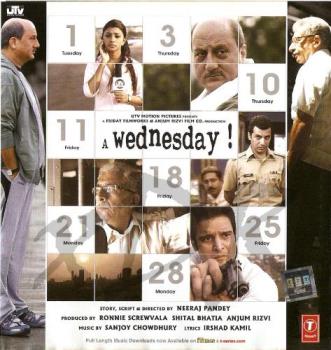 Watch A Wednesday, it's an excellent movie. A Wednesday was released in 2008 after that I haven't seen a Bollywood movie as good as this one, no spoilers here watch it, it's worth watching ... http://www.imdb.com/title/tt1280558/