Was Computer-unfriendly

Antarctica
January 28, 2007 6:53am CST
This was what I posted on my little website in November, 2005. I hated the computer. lol." The Computer, The Owner and The Dummy Relooking at meanings of certain words: boot, crash, explode, virus, mouse, ioncube. More than 10 years ago - 'Don't touch my computer, it will crash.' Huh?? 'It will explode.' What?? 'It is expensive.' I certainly don't want to be responsible for its demise. 'Did you touch my computer?' That would be when the computer misbehaved itself. 'Eh, just touching that thing would make it not work properly?' For years I never went near it, nor did I want to know anything about it. I kept my anti-it distance. Boot, crash and explode - you know the meanings that are not computer-related. Viruses are microbes that make living things like me sick. Mouse - it is a Syrian hamster with a long tail. How I love them. The ions I know are cations and anions - electrolytes in intracellular and extracellular fluids of tissues, and slight electrolyte imbalance will make a living thing sick. Then one day I had to learn how to send and receive emails. By then there were two computers. I was alarmed. I had to touch it. 'Just boot it.' Huh, kick it? 'What do you mean?'I asked apprehensively. The very busy and impatient Man came over and pressed the big, round button on the rectangular metal box. 'Oh, you mean switch it on like this.' 'But you said it will crash and explode if I touch it,' I protested. 'It won't' 'Oh, now it would not.' 'Don't surf!' Whatdaya mean? ( Thinking of waves and the sea. ) That was all I knew about computers. What a difficult piece of machinery with unusual meanings to certain words. And when the screen froze, it would be 'What did you clicked? You did something to it, otherwise it will not freeze. Did you surf?' That dang word again. 'I don't know what is surf. And it just froze.' I wailed to no avail. I'm still learning about computer terms. Plug-ins ... maddening word. What's that? That darn java script. Script? It is a copy of Shakespeare's play. Java? Coffee. Not Earl Grey Tea. " I don't hate the computer anymore. It is a quite interesting machine after all.
6 responses

• Switzerland
28 Jan 07
lol like Gaby said, i love it to hear what you thought. i was lucky and got involved just when i was 20 years old. the transportation company thought about computers (the dinosaurs then, more letter machines than computers) but it did interest me, and i started to watch this thing very close. i was lucky, because CERN Geneva was my biggest customer, so i had lots of looks inside lol. i am very curious when something interests me, so i didnt stop asking, annoying people, till i got the answers hahahahaha. so i was able to grow up with this industry and to specialise my interests. my dad always told me im not normal, its nothing for a woman. hehehehe but now, i have to say, its a thing we cant miss in our life.


• United Kingdom
28 Jan 07
hahahaha I love it Pets I have to say 2 1/2 Years ago I would not touch it either 1 I wasn't to sure of the things 2 I was working many hours so did not want to come on this thing to or should say The Exes old thing 3 And the Ex was alsways on there so I had no look out was hard enough to get to let the kids on there But now I have to say I would be lost without it and if I move I do hope that they will connect me as fast as Possible

• Antarctica
29 Jan 07
It is nice to have someone who understands how I felt about computers. Now I'm always afraid that this old computer might conked out and I could not get online. I do feel a little anxious about it. I do hope that when you move your internet connection will be fast. It is exasperating when the internet connection is slowww. I hate that.

• United States
31 Jan 07
I know exactly how you felt me and hubby build ours and I was helping some locals here repair them and people could be oh so picky and there was all this fuss and I thought man its just a machine it will be okay and when you break down the bill for one then I understood the fuss and I treat mine like a baby if it makes an odd sound I am right here at it but I am so glad that you two like them so we can all be friends.I can't wait to get the software my mom sent on it.

• Manchester, England
28 Jan 07
I have never had any reluctance as far as computers are concerned, but I do know a lot of people who are totally computer phobic. Prior to becoming familiar with the general use of a computer it is easy to have reservations. I can still remember the time when the company that I was working for decided to introduce SAP, which is a customisable software used to operate a business. The end result was that many people who had never used a computer were told that they had to enter certain data such as what they had manufactured or what how much material they had used. This caused major panic with a lot of employees who were terrified of the word computer, and eventually it was agreed that a selection of people could enter the data provided by others.

• Antarctica
29 Jan 07
I'm glad you take to the computer so easily. I write down how to use a computer function in the way I understand, for example, how to use basic Adobe Photoshop. It helps to reduce my anxiety and makes using the computer less intimidating and enjoyable. Thanks for responding. I wish you a good day.

• United States
31 Jan 07
computer phobic I like that it is catchy I wil have to remember that I have met alot of people like that but never quite knew what to call it so now I have an answer thank you Asylum that is a great way to put it.How do you like your computer?

• Philippines
13 Feb 07
Computer! LOL! I started my translation work in 1991 using an old model heavy underwood typewriter. I write books and that was not at all the right machine I should have. I have heard of computers. But I have not yet seen any then. I don't have much money so I borrowed from people then I requested a computer company to deliver a computer. They asked me to visit their display room but I refused. I said just deliver any computer hahahaha! I did not like to go because I wanted to hide my ignorance - I did not know anything nor have I seen one. I was thinking that there's a warranty so if I happen to destroy it, I would not spend for repair. When it was delivered, I asked the company personnel to open it but he said they don't know as their work is just to deliver. Big headache really. One guy renting space at home was working at the NBI clearance unit that he knew something about computers and so he taught me the basics. On the third day the PC was destroyed. I had no alternative but to bring the PC to the seller and they repaired. I asked the technician about Pagemaker (which I heard of before and saw a newsletter using the program but it was really very expensive) and he said that I need a hard disk to be able to install Pagemaker which he will install free (without the knowledge of his superiors) if I buy the hard disk and so I bought and the program was installed. I started with Pagemaker 4 and nobody around knew how to use it and so I did it trial and error again. The translation is from Greek to English so I need Greek fonts. I couldn't find it for many days and I was feeling that I would be down sick with everything aching expecially my chest. I felt like dying so I decided to give up and run my fingers briskly on the keyboard wishing to destroy them. But ooohhh! the Greek fonts I was looking for appeared on the screen! So they're there! I spent days to find them only to find out that it's sooo easy after all! Just flag down the fonts and select Symbol and that's Greek! So many long stories that happened to me re computer and internet because nobody taught me. I learned practically everything by myself thru trial and error including now designing a website so sorry if you see my website still not good. I have now published many books. People don't know the difficulties I have undergone due to poor facilities and lack of knowledge of the How-to's. I'm very grateful to God for everything. And may God bless you all.

• United States
31 Jan 07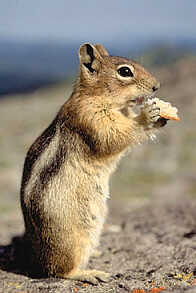 I am glad that you learn to like your computer it is a very handy tool to have now days and very insiteful as well as I have made many friends like you from other countries that I might not have ever had the privilage of knowing and thanks to the computer I have met some really descent people and have very fun times on it I think that it is for the most part the operating system are not user friendly and the expense part I understand oh so well as I get ready to start saving for a new video card before mine craps out.I would be lost with out my computer.Enjoy and have all the fun you can I know I am.

• Antarctica
1 Feb 07
The computer is quite fun. It definitely has increased my knowledge of the world. I'm less computer-dumb now. Hehe. Not long ago,I remember I was online and the power went out. Poofed. I felt a loss - oh no, how long will it last? How am I going to contact my friends, go to the forums? Thankfully the power was restored in about half an hour.

• China
28 Jan 07
I was sorry to see it.Perhaps you will change your mind in some day!

• Antarctica
29 Jan 07
I did change my mind that computers are not so bad after all. Maybe someday I'll really like it. Thanks for your response.