What's you faculty/university?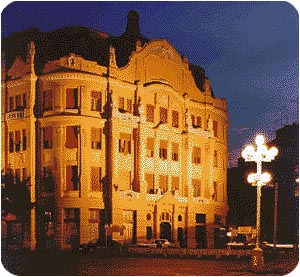 Romania
January 28, 2007 7:08am CST
Where do you study, what do you study, do you like what you study? Tell me why?
4 responses

• Romania
2 Feb 07
Oxford University (All Soul College) i study psipology"inca un roman in Anglia":))))))


• Indonesia
29 Jan 07
officially, im studying industrial engineering, and also psychology as my hoby. I like industrial engineering, because i want to develop the industry here in indonesia, so it could open new jobs for indonesian people. I want to do something useful for my country, especially on economic things, using industry/manufactur as my tools. While i like studying psychology because i like to know and understand other people, about their point of view, their habit, their behaviour, etc, in hope that i could help them when they're in trouble.

• Romania
29 Jan 07
Good faculty. I think you learn by hard if you study 2 domains in the same time. We have industrial engineering here at my university. When I will graduate I will be engineer in automation and applied informatics. It's very hard to study this area but some day I will made it. Now I have session and I must learn by hard to take my exams. I will be busy with school this month.