Dream a little

United States
October 9, 2006 2:37am CST
You just won the big one - all the money you will ever want or need in life!! What will you do? Will you continue to work? Who will you bring along with you? What kind of house will you buy? Will you have servants? Will you have a chauffeur? What will you do?
7 responses

• United States
24 Nov 06
When I get the big one. I will buy my own island. From there I can build my own world to live in, but if I told you what would be on my island then every one would want to buy it.

• United States
24 Dec 06
Please share. We still won't know where it it.

• Hong Kong
24 Nov 06
When I get the big one. i will buy a house.

• United States
13 Jan 07
I would buy myself a moderate house yes. I'm not so sure about a chauffeur I love to drive. I would definitely have a maid I don't really like cleaning. I would also buy me a nice car and an antique car because I like older model cars.

• United States
18 Jan 07
You are modest. The antique car would be an investment so that's like putting money in the bank. May your dreams come true.

• United States
24 Dec 06
The first thing I would do is to help out family members who need it. Next, I would buy a lot of land, put me a small house right in the middle of it, buy a 4x4 truck, then I would set up a shelter/rehabilitation center for animals. I would continue to work, but only at the center, not outside for someone else. No servants, etc. I could never be like that. I would have anyone family or friends be able to work for me for a decent wage if they so desired, if not I would hire elsewhere. If any members of my family wanted to, I would put a house on my land for them free and clear. I would set up my grandchildren with trust funds and college funds. That's how I would want to live out the rest of my life.

• United States
24 Dec 06
Smart choice. You love animals? They give love without asking anything in return. I too want to set up trust fund for my grandbaby. I do want a housekeeper. I do not like to clean house. Never did. So I will avail myself that luxury.

• United States
24 Nov 06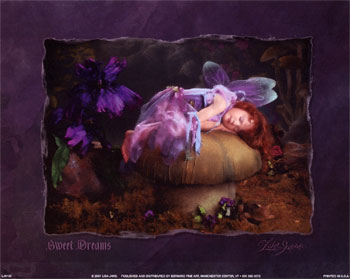 The first thing I would do would be to donate to a children's charity, for abused and neglected children, They need all the help they can get with so much horror already in their lives they need a little pleasure. Then I would buy my dream home, a log cabin with a wrap around porch. No servants for me or chauffeurs, I have to be self sufficient. I would send my parents on a wonderful vacation for all that they did for my brothers and sister and for raising us to believe that there is good in the world. Set up college funds for my children so that they can continue to follow their dreams and make them a reality. What would you do for yourself?

• United States
24 Dec 06
Wonderful dream. I'm hoping it is big enough to really make it all happen. First I want to set up a fund so the principal never has to be touched. All of us can live off the interest. Repay my best friend who is more like a sister. Pay off all debt. Get my son and daughter established in their own business so they can do whatever it is they want to do with their life. I want to set up a trust fund for my grandson so all of his dreams can come true. I want to set up a foundation for single fathers with children, homeless veterans and people in general that I meet from time to time who are having a hard time. My brother-in-law has a real mess - his daughter has something similar to MS, his father-in-law has cancer; I have a cousin who is having a really difficult time - I would like to get her established so her life could be easier. The rest, my husband and I could get the business firmly established so it could practically run itself and he and I could oversee our charities and businesses and just have fun doing whatever the heck we felt like next. Watching my grandson grow up would be #1.

• United States
24 Dec 06
You have to dream before you can have a dream come true.

• Australia
19 Oct 06
It probably wouldn't change my life that much. I would invest some for future generations and give some to medical research for kidney disease and cancer, because both of them are important to me. I have already retired so leaving work is not an issue for me. I would probably build a house but it would not be a large house and it would have to be out in the country somewhere because that is where I prefer to live. It would need to have a spare bedroom, or perhaps 2, for when the family or special friends come to visit plus it would need to have a wide verandah all around it. No servants and no chauffeur because we need neither of them and are still able to cope by ourselves. Oh what a dream. :)

• United States
31 Oct 06
Thank you for your response. I love your ideas. My wish is for you to get that big one. You have a level head and a big heart. The money will do a lot a good in your hands and you will truly enjoy it. Good luck.