Are you apprehensive about walking outside after dark?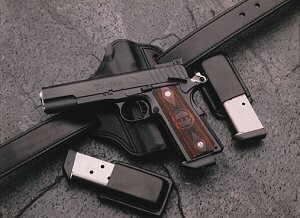 Canada
January 28, 2007 12:57pm CST
I know my area in Canada there has been many reported muggings, robberies, car theft, and even shootings. I do not live in a ghetto, but due to the growing rate of crime in cities these days one wonders if taking your dog for a walk is safe anymore. What do you think? Is your neighbourhood safe where you live? and what are your thoughts on this subject?
2 responses

• Nigeria
5 Feb 07
well i live in africa, nigeria where the fear for someone knocking you down from behind, or the risk of being rob in the early hours, especially when you wake up to go to work as early as i do.for me i always watch my back and do wear perfumes in that early hours. all the same the world is no long safe. watch your back is the watch word.

• United States
4 Feb 07
more and more crimes are being commited these days. i live in the USA and find that even if you don't live in the ghetto you could still get robbed, shot, and your car stolen. i often worry about these things when i leave the house at night. i have a car alarm as do most people nowadays but i keep the panic button right under my finger just in case. it will bring attention to me and what's going on plus screaming and kicking and hitting the person. i think i could handle myself under this kind of pressure since i do watch out for myself when i leave. i watch over my shoulder and look all around. you have to know about your surroundings. my neighborhood isn't too bad but it used to be worse. i just moved to this city so i didnt know of the background. now that i moved here i've never had a problem and no one else in my apartment complex has either. that's reassuring. i come from a really ghetto rough city. so i have been in worse without really knowing that it was that bad. people here say you come from decatur aren't you glad you got out of there. i tell them springfield is just as bad it's just not as widly mentioned.