What's your favourite song?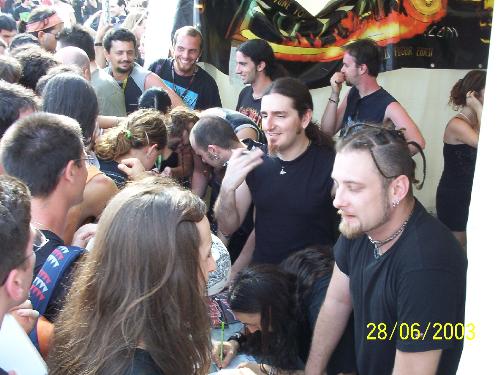 Italy
8 responses


• Bulgaria
22 Feb 07
Humane , its sounds ancient and I like Christina's voice in the beginning of the song. Its great !

• United States
9 May 07
'Heaven's a Lie' is probably my favorite because it's the first song I heard by them. Such an amazing band

• United States
30 Apr 07
"Heaven's A Lie" is my favorite Lacuna Coil song, but I also really enjoy their cover of "Enjoy the Silence."

• Pakistan
3 Apr 07
My favourites are Our truth , Swamped ,Heaven's a lie , Purify . Cold heritage , Falling again , My wings(english) and Without fear =)!

• United States
16 Mar 07
My favorite song that they do is their cover song by Depeche Mode Enjoy the Silence. They did a really good job with that song and made it their own.

• Saudi Arabia
9 Feb 07
i've lot of fav songs.. our truth, falling again, to myself turned,stars,unspoken and lots more..