Are the parks in your city run down???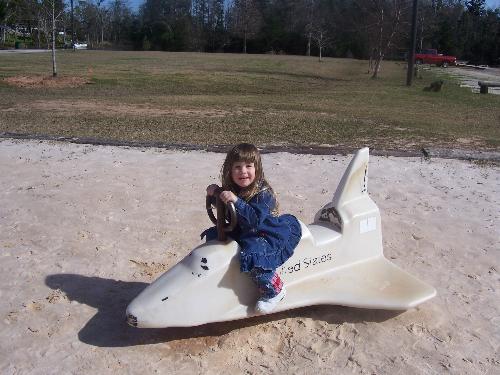 United States
January 28, 2007 11:15pm CST
I like taking my 2 yr.old to the park .She loves to feed the fish and the ducks and of course the swings and slides . But we went 2 weeks ago and I am amazed how how run down the parks swings and rides are. One of the swings the chain was just hanging down broken off from rusting. I find this to be dangerous . The rides are just rusting away and paint peeling off of them . I wonder if this is how your park looks too??? Are yours run down and negleted???
5 responses

• United States
29 Jan 07
I live in a small community and we have a small park but it is kept in very good shape. We have a community where many take an active part to see that the parks and programs are always the best they can be. That is the great thing about our community, the people care and unite to work together for the best of the community.

• United States
29 Jan 07
Do you have a FRN (family Resource Network) in your area. They are great at finding poeple who care and work on grants to help keep the community in tip top shape. ther are so many grants available for this type of problem.

• United States
29 Jan 07
I've no clue... I need to do some checking aorund thanks

• United States
29 Jan 07

Actually they are really up to par about safety and parks around here. It's a little attraction being that Leesylania State Park is so close, I believe the little parks make sure theirs are up to par..lol

• Kenya
29 Jan 07
Who is supposed to be responsible for anything in the park? I think whoever is responsible is supposed to make sure that the park is ready to be used by whoever goes there. The swings and the slides must be safe to use. In my city, the swings and the slides are just wonderful. They are very comfortable to use and safe from any danger. Whoever goes there always has a good time.

• United States
29 Jan 07
I am going to say the city as it is in the city limits ...but I agree they need to be safe...

• Australia
29 Jan 07
Yes it is a pity when the council do not look after the parks like they should do and when we want to take either our own children or grandchildren and there is nothing to play on, it is very dangerous when they are not repairing any damages for the children to play on. Some of the parks are like this but other are taken care of very well.

• United States
29 Jan 07
The kids have no where else to go and this is sad I agree.

• United States
29 Jan 07
That's horrible. I guess I'm somewhat lucky because with all the new developements going up so fast, they are building playgrounds just as fast. The huge playground in Downtown Orlando (Lake Eola) seems to be kept up pretty good too!

• United States
29 Jan 07
very lucky ...I am going to see what can be done about this...