Fastfood: Healthy or Not?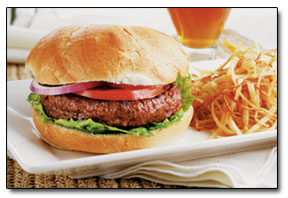 Canada
January 29, 2007 4:19am CST
Who among us here watched that documentary about a guy eating only fastfood stuff for a whole month? Did you see how he turned fat after that? Did you still want to eat at fastfood joints after watching that movie? Do you think fastfood is healthy for us? Are we all aware that it has alot of preservatives and stuff on their meals that are bad for our health? DO you think it is still ok to eat at fastfood in a moderation? I heard that alot of the obesity in the States were said to be related to how much people there loved fastfood, burgers and fries and the like. Do you believe it? What do you think about meals and snacks from fastfood? Healthy? Unhealthy? Share your views.
5 responses

• United States
8 Feb 07
I think it all depends on what you eat. If you go to Subway, Quizno's or a deli you can usually find good, healthy food. Some of the fast food places are adding healthy items to their menus too. I don't think there is anything wrong with the occasional hamburger and fries. As long as we don't make it a habit.

• India
29 Jan 07
In a single sentance, the reply is the food is fast but unhealthy. the fast or junk food as it is called often contains preservatives and fat that spoils the health and lead to obesity a common problem around the world.I like my traditional food rice preparations and wheat rotis and things like that. Even milk with high fat content need to be avoided and black green tea or lime tea is preferable.It has become a fshion and crazy to get filled the stomach from outside and sit infront of T.V. both ways we are inviting problem first by Junk food, and secondly by sedentary life.

• Canada
7 Feb 07
When I stopped eating fast food like McDonalds and such, I very quickly lost a lot of weight. It is amazing the difference in my life. I feel way healthier than I did before. I think that is because I am no longer filling myself up with bad food. My energy and stamina have definately improved. I think that fast food is way to unhealthy, and I am glad that I have managed to break myself of that bad habit.

• India
29 Jan 07
yea the fast food does not seem to be good for health and causes obesity. but in modern day life you have no other alternative than to go for it. but given a chance if i have no option i will prefer raw fresh vegetables and fruits that are grown not using chemicals n fertilisers .but you can never b sure of getting it