What is the most famous festival in your country or people?

China
7 responses

• United States
1 Feb 07
Americans will celebrate almost anything, but I suppose it would be the Fourth of July. Not really a festival as much as a national holiday, but people gather families together and have lots of food, play games, watch fireworks, and go to baseball games.

• India
1 Feb 07
in my country we celebrate all festivals.. diwali pongal we celebrate the best festivals to enjoy more ...


• Thailand
31 Jan 07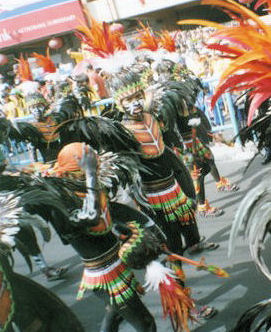 The recently concluded Dinagyang Festival here in the Philippines is i believe the most famous and colorful festival held each year. It was choosen bt the Department of tourism as the most famous festival in the philippines.

• India
31 Jan 07
There are two which have almost equal prominence in most of India, while there is one more in South and East India. All over India ti'd be Diwali and Holi, for S And E India there's also Durga pooja

• China
31 Jan 07
yes, the chinese new year of rural calendar, the spring festival! and also mid autumn festival, the qingming festival (dragon boat festival).