WAR V/S PEACE. which 1 do u prefer?

India
8 responses

• India
6 Feb 07
It looks, You prefer wars, because you might not have started this discussion war, between we responders and quit without adding your own opinion on to it. Well for me, I prefer WAR against terrorists, criminals, injustice, immoral acts of people, thives, decoits, smuggalers, pollution, missiles, nuclear weapons, and things alike. I like peace when the matter is about public health, education, democrasy, humanity, religion and so on.......


• India
5 Feb 07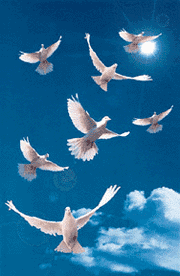 i prefer peace.i worship peace.i think that it is the only way the world can be saved.any other way is just too partial.do you really think that God would have wanted us to fight over some really shortliving things!i don't think so and i think that god is really unhappy that we are doing this .we should all bepeaceful in out heart and live accoring to it.fighting and getting angry over things is not at all what is going to save us.peace is the most important virtue we should all acquire.


• Philippines
13 Feb 07
I hate wars, in our country there still a never ending civilian wars between our government and leftist as well with the Muslims that want to have their own government in Mindanao. Its really affecting why our country still in the third would category until now. Civilian wars hinders our progress as a nation. I just hope in near future that it will end.

• India
13 Feb 07
i can war to get peace....so i want peace...war leads to disaster and destroy..peace makes several things..so support for peace...