Is it just me, Or is anyone else Totally Offended by his term of the campground?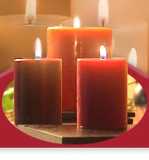 United States
January 29, 2007 3:53pm CST
As I have stated at the beginning of the year, I don't make New Year's resolutions; but I also stated that I really wanted to cut down on the number of Reality TV shows I watch. I have already cut out The Bachelor and The Bachelorette (How many times can you see "The MOST Dramatic Rose Ceremony Ever?). After giving it some thought, I decided that if I were to give up one it would have to be a choice between either The Apprentice or Big Brother. Okay, I love Big Brother; but the concept of The Apprentice is on a much grander scale. I really don't like looking at Donald, but I do love the program. I will continue watching The Apprentice. Big Brother hasn't come around yet this year, so I have not yet been tempted. Now, to my question (I know it took a long time to get here, sorry about that!). Does anyone else object to the use of the term "Tent City" in The Apprentice?I find it a horrid term. It is the same term that is given to the housing of street people. It is the same term that was given to the evacuees of Hurricane Katrina. It is the same term that is given to the hurried and make-shift housing of any major disastor. I really thought if Rosie was going to go on one of her rants, it would have been over this terminology of his; but no - it is me instead!I was just wondering - how do you feel about it?~Donna
7 responses

• United States
30 Jan 07
I think that The Donald is just stupid. I could care less if he calls something a tent city or not. I am sorry, I just can't stand the man. BTW I have had to live in a tent for months, the only way I would take offense to his calling the tents the ones that suck have to sleep in Tent City, is if he tried to invite his ugly a
@
@
into my tent!

• United States
30 Jan 07
And does it not amaze you how he gets all the "pretty young things" to ooooooh and aaaaaaaah over him? I really don't like to judge or criticize BUT he disgusts me!~Donna

• United States
1 Feb 07
The only reason The Donald gets the PYT's is the fact that he is loaded! If he were broke, he would be a very lonely man.

• United States
3 Feb 07
I'm totally feelin' ya on that, Julia. 100%.

• United States
13 Feb 07
I did think it was sort of offensive too. Weird terminology, especially considering it's coming from the world's richest?!

•
12 Feb 07
I think most reality TV shows are fixed so I never watch them. I really think that the way people vote is flawed because you can vote for that person more than once and if you have money to spare you can just redial. What people don't realise is whilst your phoning the dumb shows to get your person to win you are giving them money and someone is getting rich for making a poor person eat dirt or maggots or climb a 60ft pole! I don't watch them Donna so I have no idea what this Apprentice is but you should write to the makers of the show and tell them how you feel. Other people may feel the same way about this. I am sure if he had said "Refugee Camp" or "Evacuee Camp" he would have been slapped down but "Tent City?" I cannot comment because I don't know hun.

• United States
30 Jan 07
Tent City, Trailer Trash, it's all derrogatory toward the poor, either way ya slice it. If it's that offensive to you, don't watch it. I wouldn't give Donald Trump ratings by watching his little show if my life depended on it. Not that I'm a Rosie fan or anything, but when ya get on national television and call someone fat & ugly, it offends me. Rosie has enough money to lose all her weight--IF she wanted to. Obviously the woman is happy the way she is, so to hell with the Donald. The combover king has offended me once again, thanks to reading your post. The rich dump on the poor like "lackafunds" is a contagious disease or something. It makes me sick.

• United States
30 Jan 07
Don't you know that I just adore you! And one of the reasons that I love the show is because a few seasons back when an African American man won, Donald asked the winner if he would like to give the "runner up" the second place "winning" spot; and the man responded with, "No, the name of the show is The Apprentice, not the Apprentai"; and that made me laugh myself silly. - Now don't you go and get all rambitious on me and tell me to turn it off! How will I know if you won't go off on one of your "friend dumping" rants again~Donna Please, know that everything I have said is only in a joking manner, I have not meant it to be a slur toward you in any way and for any of the following posters, the invasionvisitor is a dear friend that I know can take me bullying her, and she knows that I will deal with her telling me how she feels when I post a discussion. Hugs ~Donna

• United States
31 Jan 07
I like the crap out of you too, Donna. No biggie. Btw, I don't delete people for disagreeing, lol. Go ahead and dish it out, I can always take heat from a friend. ;)

• United States
20 Mar 07
I never thought of it. I had never heard that term used before because I don't watch that show. However, it does demean the problem of homelessness if you think about it. Maybe the Donald should think about donating money to get the people who live in tent cities off of the street.

• Canada
11 Feb 07
Well for starters I'm a reality show junkie too. I love them all. I don't think I could give them up either. I love the Bachelor/Bachelorette, Survivor, American Idol, Big Brother, the Apprentice, etc... I think the only one I don't watch is the Amazing Race and yet that is the one that gets the awards. I haven't watched the Apprentice this year though because it's on Sunday nights and it interferes with Desperate Housewives and Brothers & Sisters so I passed this time around. Plus I liked it better when it was in New York. So I haven't heard this term used. But you have a good point it shouldn't be used if it's a common term for victims of homelessness or evacuees of hurricanes, etc.... But I haven't heard him use the term. You make a good point though. But oh don't get me started on Rosie. That is totally another topic and one I don't want to start on. Oh BTW Big Brothers starts at the beginning of July every year. It is the summer reality show.

• Canada
10 Feb 07
No, the term doesn't offend me at all. But here is why. Up until recently I lived in New Zealand, and down there, the term isn't used. In fact I recall a tent store that was actually called that. Up until you mentioned it, I don't recall ever hearing used in a derogatory way. Since reading your post, I did a little research on it and it is also a military term, so maybe thats why he is using it. Either way, there are to many bad connotations to the phrase to be used in a show like that. http://en.wikipedia.org/wiki/Tent_City