Being DUMPED...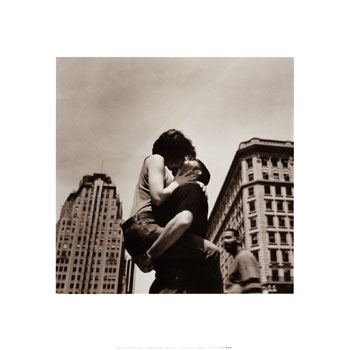 United States
January 29, 2007 5:13pm CST
...in what way do you want it? I know that nobody wants to get dumped but in worst case scenario, in what way would you want it to be? Other people would prefer it like..."Break it to gently"...some people would like it when their partner is honest enough to say it to their face that..."it's over!" It really hurts when the one you truly love doesn't feel the same way towards us. We cannot always have the one we love and vice versa. I prefer my partner to tell it to my face rather than making me wonder what's going on? Don't make me hold on when there's nothing! I want him to be honest and frank eventhough. I know that it hurts but I know I'll get over soon... Let me know what are your thoughts on this!
4 responses

•
30 Jan 07
i have to tell you i'm the same, i don't what things happend behind my back,then if i find it out, god know what is going to happend,that's why i perfer to tell the person face to face if is not workin, and to be honest with you i love to stay friend with them,not to have me/her back,when i go back i can see a lot of good memory with dose people i'm not friend with them any more and that kind of hurts, however i have to admit i was the foolish one who made the mistakes.

• United States
29 Jan 07
yes getting dumped can be very painful.i have been divorced twice and in both cases i caught them cheating.i have been married 30 yrs to my present wife .so your mister right is out there somewhere. have faith. and remember if you get dumped again . that one was not right either

• United States
30 Jan 07
I haven't been dumped in my past relationships. That was on my own opinion in case I'll be dumped. I have a boyfriend right now. I know he will never dump me and I won't dump him too. What we have is worth keeping!!! Thanks!

•
29 Jan 07
Hi Have to agree with you on this one! Far better to "call it a day" than to live for years wishing you had! My first marriage was fabulous for 20 years or so. The last couple we were arguing, and some days not talking. One day she said "Ive had enough" I agreed And we called it a day!

• United States
30 Jan 07
I agree with you, somehow being dumped is better when the feeling is mutual. I think it's less painful and thinking that being better off alone. Thanks!

• United Arab Emirates
29 Jan 07
for me its better that the partener say to me the reality than that he cheats me but in a gentel way that is a reality not to be heart broken

• United States
30 Jan 07
I know! Reality hurts but better than living in a lie.