Religion and politics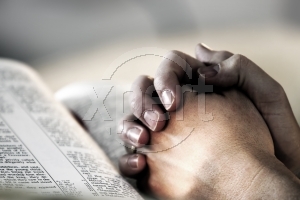 Philippines
January 30, 2007 1:25am CST
the never ending discussion about the two: should religion and politics clash or be united together? Give your best opinion! I will give +!
9 responses

• Australia
30 Jan 07
I was always told when I was a little girl that it is best not to talk about religion and politics simply because people are usually passionate about both and no-one is about to change their minds so really it is best kept within your own four walls....after seeing some of the discussions on here and seeing as there are so many different cultures, reigions and political views I think in the name of keeping this a fun place and respecting out fellow Mylotters beliefs and keeping our new found friendships in tack maybe keeping certain things within our own walls is probably the best way to go....just my opinion....

• Philippines
20 Feb 07
You already made a comment in your mind so why not speak it out? Opinions really create arguments but you can avoid it by expressing yourself nicely. Remember that you are speaking not to change others' mind but just expressing what you really believe in. Religion and politics are two different things. We shouldn't mess them up but we can make them work together. Having different beliefs and being under different kinds of government shouldn't stop us from aiming for our universal goal: a better world.


• Philippines
31 Jan 07
Religion and politics do not and will not go well together. They are two different and distinct entities that people respect andd believe in. Like in the Philippines for example, during election period,if a member of the Church or a particular religion became a "spokesman" or supports a particular politician during his campaign, it is highly expected that members or followers of that particular religion will definitely also vote or support that politician without even thinking twice about it. Or when there's a political rally, you could always expect that the Church will join the rally. It shouldnt be the case,because for me, it loses the sacredness of the Church and dampens the faith of some religious followers or believers.

• Australia
20 Feb 07
They should be kept separate as far as I am concerned. Of course a politician is entitled to have his own particular religious beliefs but that is his personal business and not mine. In Australia, we elect our politicians for what they say they will do for us, the electors and citizens, not for their religious beliefs. A man cannot serve two masters, and in this case the Church should serve God and politicians should serve the people. So keep them separate and there will be less conflict because people will then know who each of them is working for. There is no need for them to clash just as they shouldn't be joined either. Also in a country like Australia, we are very diverse in the religious beliefs and so the two must be separate. It would cause all sorts of problems if we chose our politicians based on their religions beliefs and if that was to happen then we could see a very unstable Government as each religion rushed to get people of their own faith elected. I am aware that in some countries religion does play a big part in the election of the Government and politics, but what happens when the majority is from one religion. That is becoming a real problem in some countries, where the leader is of a certain branch of a particular faith and so favours the people who follow that particular branch.

• Philippines
31 Jan 07
I was reminded of the phrase that says: WHAT IS FOR GOD, SHOULD BE FOR GOD; & WHAT IS FOR MAN SHOULD BE FOR MAN. So, with this, religion & politics should be separated distinctively. Basically, they have differences in activities and discretions and policies that oftentimes argued. But this does not mean that they should come into conflict; they should come into harmony as far interest of humanity is concerned.

• India
30 Jan 07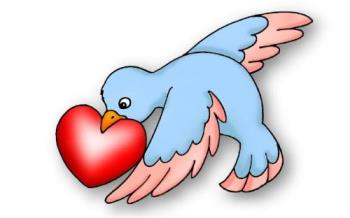 Religion is as personal as it is social. the problems arise when politicians exploit the religious sentiments. this causes frictions between the people of different religions. we indians experience most of this exploitation. we pay the price with the lives of several thousands at times in many parts of india.

• Calgary, Alberta
30 Jan 07
Religion is brainwashing in the first degree,and politics is the licence to steal and destroy lives. Keep religious believes in your own house and give the power of politics back to the people,not lawyers.

• United States
30 Jan 07
I think they don't mix. Look at the US, we don't mix ours and we are in good shape. When you mix religion and politics, oppression and intolerance are created. Look at the sharia states in the Middle East, their human/civil rights records are atrocious and life there for non-Muslims can be terrible.

• Philippines
30 Jan 07
Religion and politics are different but people use them to attain their agenda. The Christian religion laid down in the Holy Bible has nothing to do with politics. Christians are commanded to obey human laws and so they should. Their head is Christ and so they should obey Christ. The command is to preach the Word and so they should preach the Word. Christ never commanded that they engage in politics. God commanded Christians not to fear people and so Christians should not be subservient to politicians.

• Pakistan
30 Jan 07
In the terminology of some scholars working in sociology, a political religion is a political ideology with cultural and political power equivalent to those of a religion, and often having many sociological and ideological similarities with religion. Quintessential examples are Stalin ism and National Socialism, but totalitarianism is not a requirement.