is nose job safe?my friend need advice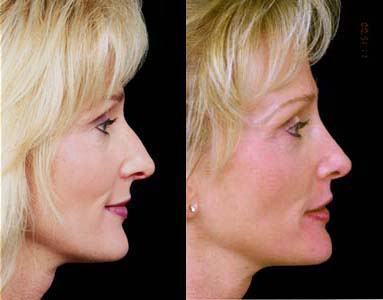 Philippines
January 30, 2007 4:11am CST
One of my dear friend is planning to have her nose job, but like me she hesitant to undergone this surgery. Is there and MyLot member who knew more deeper with this matter or who really undergone nose job?Your opion and advice will be highly appreciated.
8 responses


• Philippines
30 Jan 07
thanks mipen! It is nice to hear that nose job is safe.

• Sweden
6 Feb 07
ten years ago and still okey? that would be nice. the surgery is well done. i know some instances where the nose lift done don't last that long or sometimes, there were side effects times or days after the surgery.

• Sweden
6 Feb 07
during these times when everything's about technology, i think it's safe to have everything in a person redone by surgery. (but i don't like idea myself. lol) i think that your friend, if she's really willing to have her nose done, she should go to a specialist. it's gonna be a lot expensive than other unknown doctors but atleast, she'll be safer!

• India
6 Feb 07
it is difficult to say any thing about it that what is safe or not without u have done that job

• Singapore
24 May 08
totally safe... i did it last year and am really glad i did it... just dont let anything hit her face of it will so totally hurt!!!

• Philippines
9 Feb 07
a nose surgery is safe , they would just add or decrease the cartilage (soft bone) of nose bridge a adjust the nostrils. you see them everyday on tv where actress so and so have done something with her face.i know a some doctors doing that .my lolo use to do that in his clinic.

• Philippines
13 Feb 07
Thanks tigerdragon for a very descriptive respond.


• France
11 Feb 07
must remmemeber, there is a terrible pain just after the surgery,and I asked a doctor if he would do that to his wife or his daughter and he refuse to, so just be intelligent and think again.