is the tomahawk cool or what!!!!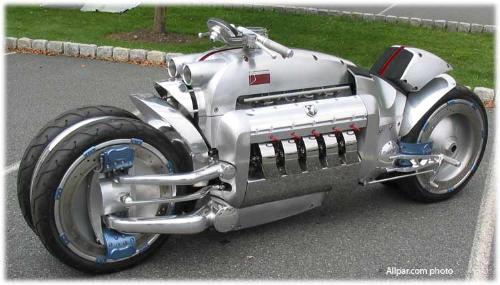 India
3 responses

• Philippines
10 Feb 10
It looks like the bike conceptualize by FF7 advent of children. It cost around 500,000 USDollars. I thinks it has a really cool design. How else can a motor cycle support a 500HP dodge engine. Ahahaha Amazing frame design, wheel design. Not very good on the seatng capacity, very nice finish. Excellent top speed. Maybe ill give it a 3 on maneuverability. All in all a very cool and very very very expensive bike.

• Philippines
10 Feb 07
I think this bike is cool in the sence that it has modern looks and it has a powerful engine. However, i on my own opinion cannot call this a bike since it can stand up by itself without the use of a side stand and i think it has four wheels.