What famous person would you want living with you in your house?

United States
9 responses

• United States
30 Jan 07
i would want chris brown to live with me and if he isnt available then i will gladly take omarion

• United States
31 Jan 07
Did you see that new Chris Brown movie?


• India
30 Jan 07
I was inspired on reading some latest news clippings on Dhirubhai Ambani's life ..his way of thinking...dreaming big and making it true...A great person for Modern Youth..Every Indian shall try to learn lot from his experiences..Let us be innovative and entrepreneuer rather applying and waiting for jobs in Govt/PSU/Private sectors...this is need of hour to make Vibrant India in true sense in the world.So off late late Shri Dhirubhai lives in my dreams and my thoughts...May be I can reach great professional heights in near future.I need all your support and motivation

• United States
1 Feb 07
Carmen Electra for sure. shes beautiful and she has a smokin body. i wont even get into what we'd do at night EVERY night haha


• United States
31 Jan 07
I'd want one of those cooks from the Food Network -- I could have great meals without cooking!

• United States
26 Feb 07
well, if he had not have passed on, last year, i would hav esaid Steve Irwin, the crocodile hunter, the reason, i think he would be able to teach us all alot about the animal kingdom, and my daughter who is almost twelve is still obsessed with him even though he is gone, but since he is gone, I think I would take Matt Kenseth, because he is my favorite Nascar Driver.

• United States
19 Feb 07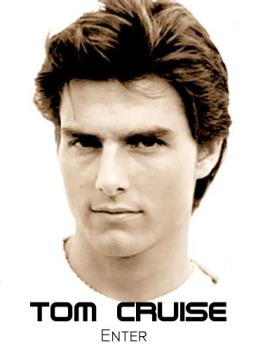 Well, that is so good for you. I would love if Tom Cruise would come and live with me. It will be a joy to wake up every morning knowing that he lives here. He is one of my favorite actor and I just can't get enough of him at all.