Do you think cellphone/telephone is a necessity?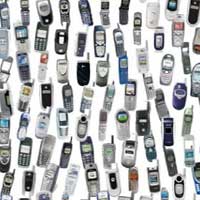 Philippines
January 30, 2007 11:50am CST
Here in the Philippines, most of the people have cellphones or telephones. Even kids (ages 10 above) do have their own cellphones. I think it became part of our culture. But I don't think it's a necessity, it's more of a luxury. What do you think?
3 responses

• Philippines
2 Feb 07
I do think that mobile phone and landline phones are very useful especially if your a businesswoman. It is a necessity for me because it can help a lot in many ways like you would be able to know a lot of stuff in just a minute. During accident and emergencies you could contact your family and relatives easily as well as the doctors you knew. You can also communicate with your loveones and maintain an open communication with him. You could also monitor your child whereabouts.

• Canada
31 Jan 07
I think it safe to say that now a days, having a cell phone has become a luxury more than a necessity. think about the different types of cellphones are out there. Most of them have radios, T.V., camera,text. I have yet to see one that has a compass. Having a GPS is good for when someone needs to find you but, what if you're by yourself in let's say a foreign country... a compass would be nice, especially if you lose the signal.

• United States
31 Jan 07
do you have a cellphone?.. how do you mostly use that, are you just displaying that thing just to say you "belong" its not just an accessory or something, i think that this gadget is one of the greatest inventions human did... we can communicate each other even you are there and im here, isnt it amazing?..