Fire Safety in your house..

Indonesia
January 30, 2007 9:18pm CST
In my country, rarely a house have fire safety and fire alarm. I don't think there's a law about it. Only a few big houses who have it. That's why the firefighter rarely could save the house from fire. Every time they come, the whole house is burned.. What about in your country? Is there a law about the fire safety?
5 responses

• United States
31 Jan 07
I'm not sure exactly what the laws state as to having fire alarms here. I know that builders are required to put them in new construction but it is up to the owner if they want to leave them up. We do have alarms in every level of our home.

• Indonesia
1 Feb 07
Thanks for the information. I really appreciate. In my country, the builders rarely mention about it. Exception if they build an office buildings and good apartments. Maybe to some big houses they offer it too.. But, rarely I find a smoke detector and fire safety..

• Greece
31 Jan 07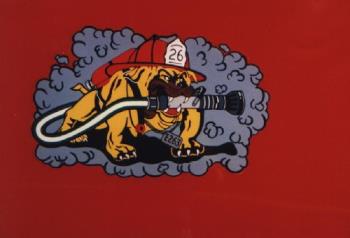 No we haven't any fire law.Only for the big companies or shops.The good is the house at my country aren't from wood like other country's so the work for firefighters are more easy.The more time they finish them work fast and with success.

• Indonesia
31 Jan 07
Do you mean that all houses in the Greece from stone? That's cool. So the firefighters will be glad with their work.. So, that's the different with my country. Thanks for sharing it. I really appreciate.


• Indonesia
31 Jan 07
Ha..ha... I'm from Indonesia too...I live in Indonesia.. Yup. There's no regulations about fire safety.. We live in a country with a big faith...

• Philippines
1 Feb 07
under Philippine laws, there are fire safety regulations for buildings but i don't think it applies to the houses since there are no inspections done on households as far as i have observed. but we can do avoid fire if we just use our common sense and there are a lot of useful tips that we can follow. one would be to always check you gas stoves or ovens for gas leaks so you make have to do a regular check up of the hoses to the gas tank. keep matches and lighters from children's reach, as they are always curious to play with fire. common household fires are caused by faulty wirings so that if you don't know anything about it better contact an electrician for some advice.

• Indonesia
1 Feb 07
Wow..You give so many information about the fire safety. Thanks for the useful tips to avoid fire. I really appreciate it. People could learn it too. Sometimes the common sense is not working...

•
1 Feb 07
here in united kingsom england, i think we do have a law yes because when i first moved into the property im actually in now, it never had any smoke alarms to prtect the house and one day i recieved a letter from the fire brigade saying if you don't have smoke alarms call this number and we will come out to your property and install smoke alarms free of charge for safety reasons! i think this is brillaint because some people have to buy them and it's good that they care about the safety of everyone's life's! :O)

• Indonesia
1 Feb 07
Wow.. That's a cool information. In my country, we must buy the smoke detector and it costs expensive. So, people decide not to install it. I agree with you. It depends on the caring about the safety from the fire. That's a good information. I really appreciate it.