Atlast Shilpa is the winner .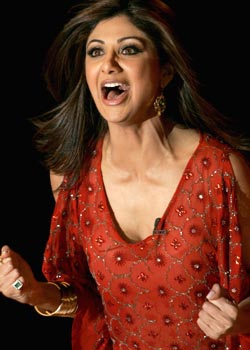 India
January 31, 2007 4:33am CST
Shilpa Shetty has atlast won the reality Big Brother Celebrity show. inspite of being abused by her fellow celebrity participants like Jade Goody and Danielle Llyod for being an indian, she bacame the winner with the support of public.after winning she made a comment that she has forgiven Jade and that she is proud to be an indian.
1 response

•
31 Jan 07
Good for her. It's a great news indeed. And she's really got a winning trait--the willingness to forgive. More power to Shilpah!