Which is easier to raise: boys or girls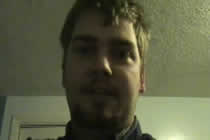 India
February 1, 2007 5:37am CST
I think so boys when they are till 13 I guess..because they really soft spoken and Obey the rules later on they break the rules and after 13 years girls start getting mature and vulnerable
9 responses

• United States
1 Feb 07
I think it is easier to raise boys. girls are more expensive to raise. Because you have too dress them up so cute and he cost more money. My kids are grown so I don't have to worry anymore. 33 and 34.

• Philippines
4 Feb 07
you're so RIGHT! girls are definitely so expensive to raise! i mean my daughter is only 2 years old and she already wants to be the one who chooses what clothes to wear! im really scared when she grows up!

• Philippines
1 Feb 07
I dont know.But i have hard times on raising my 2 kids.Especially they are both boys.Their age is 3 and 8.

• United States
1 Feb 07
Boys are more trouble they get in a lot of mischief.




• Philippines
4 Feb 07
i have raised 2 nieces and 2 nephews, i would have to say my nieces were the worst to take care of! my nephews they would only sit infront of the tv and watch spongebob or play video game. now i have a daughter she is 2 years old and im having the worst time trying to discipline her!


• Canada
1 Feb 07
I think that both genders have their good sides and bad sides. Girls are more delicate, when young, and they do mature faster than boys, but are also more vulnerable, like you said. When you have a daughter, you always have that fear when she goes out, especially at night...what if something happens to her? Also, when they start having boyfriends, and are sexualy active (which of course, you'd think they never are, or at least, you wish it) then the pregnancy and std fear sets in. Boys, on the other hand, are tougher, but also tend more to do illegal things when teenagers, like steal to impress friends and so on. Now, they can't get pregant, but they sure can get a girl pregnant, which is also bad.