Have you ever tried to help a dog that looked neglected?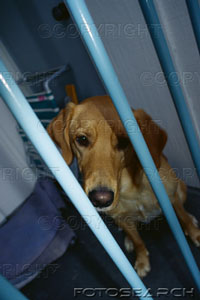 United States
February 1, 2007 9:54am CST
Some times I'll run past a yard where there will be a chained up dog that doesn't look like its had any attention of any kind in a long time. I always feel bad and I can't help but try and get it some water or even run back home and get some food for it. I don't care if I'm tresspassing, no one should just forget their pet. Has anyone ever done this when you see a neglected dog?
1 response

• United States
1 Feb 07
Yeah, I've brought over food and water. I have also called animal control or the local SPCA to check it out. If the animal IS being neglected, I am not going to confront the owner, but I'll let trained officials do that for me. If the pet IS neglected, it will be taken away and given a better home.