A TIP ...Do you use sweeteners?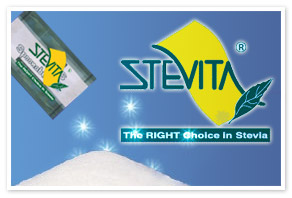 United States
February 1, 2007 12:22pm CST
I used Sweet&Low or Equal for year until I ched them out and found havebad they are for you. Sweet&Low has been around for approx. 15 years and has been well testedand it is not healthy. The new "wonder" sugar free substance Splenda is even more danger as it has not been tested long enough which is not long enough for me. While checking these substances out I came across "Stevia" is is all natural you can get it in any health store (Nature's Pantry etc.) I think it great and there is none of the aftertaste I used to get from the artificial sweetners Stevia from Stevita Stevia is an herb native to South America. The natives of South America have enjoyed its benefits for centuries. Now, this remarkable herb is available in the United States as a dietary supplement. Stevita Stevia is Completely Gluten-Free and Safe For Diabetics.
9 responses


•
1 Feb 07
I will have to check in to that. Though I am not diabetic, I do the Adkins diet, so I have to use sweetners without carbs.

• United States
10 Feb 07
Thank you for telling us about this. I heard of the Stevita, but have never purchased it. Perhaps I should give it a try, as I know that sweet&low and equal are very unhealthy. Blessings, M&M

• United States
10 Feb 07
I have to add I found that is also come in a liquid form in a small bottle with an eye dropper which to me is even better as for some people one packet of the dry kind is either too sweet or not sweet enough. The dropper makes it just right for everyone.

• United States
1 Feb 07
I have a box of stevia packets. The problem that I have is that I can never seem to use the right amount. If I use too much, you have that nasty anise-like taste. If I don't use enough, well, it's just not sweet enough. I really wish I could find some sort of guide to tell me what amount of stevia to use to replace white sugar, such as 1/4 tsp stevia is equal to 1 tsp of sugar. A guide would be so helpful.

• United States
1 Feb 07
I had a problem with trying to use half a packet as I did when I used sweet&low now I buy liquid Stevia it come in a little bottle with an eyedropper and now I have it just how I like it by using the little drops until get it right,

• Canada
14 Feb 07
Thank you for doing the research on this and sharing it with us.I no longer add any type of sweetner to anything I am having as I figure most of everything comes pre-sweetened with aspertame of some type.I do have the advantage though of not drinking coffee or tea,so I really have no need to add anything.

• India
2 Feb 07
no its not good for health its preservative affects the body a lot, makes bones loose and other serious ailments , so i have stop using sweetners and also use less sugar because it causes diabetics

• United States
17 Feb 07
I have heard of stevia. When I have the chance to sweeten my own food, I usually use honey. I do not like Splenda either. Do you know id you can bake with Stevia?

• United States
14 Feb 07
No I only use real sugar, no artificial sweeteners. If you're going to use them, Splenda is the best one that's readily available. I just don't care for the taste of them much and a lot of them give me a headache.