How will you tell to a man you like him?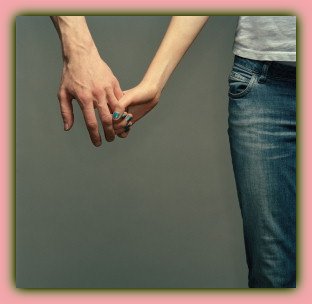 Philippines
February 2, 2007 1:51am CST
How can you tell a man or it is ok to tell him directly that you like him? It is ok to do the first move or wait him to recognize me?
6 responses

• India
2 Feb 07
It's very important that first you confirm that he loves you. If he really does, then even if you both don't propose each other, it's not a big issue. And let me tell you this, when you both love each other and have been around without proposing, ie, you almost know he loves you, still you have slight fear, if it's just a friendship. That phase of the affair is the most sweetest. Once you've proposed to him. You become real lovers and move on to the next phase. But the guessing phase is really enjoyable. I wish I had not proposed too early.

• Philippines
2 Feb 07
this is just true. some lovers actually don't talk about it but they just found themselves one day that they are in love and started to act like lovers but deep inside them they are both guessing and waiting who'd be the first out to blurt it out open. that phase is more exciting than any other part of courtship/dating stage.

• India
2 Feb 07
i am a man but i can talk to a girl, i just make frdship with her and than tell him

• India
2 Feb 07
Sure it is absolutely fine for a girl to tell a man that she likes him. But if you are just aquitances, talk to him(general talk and not about your crush directly) and show interest in whaat he says. Decide according to the conversation whether he would have the courage to ask you out otherwise do it yourself

• Philippines
2 Feb 07
Telling a man that you like him? that was so hard to do. Maybe you should wait for him to recognize you. But for my insights there's nothing wrong if you tell him you like him but for other's this might be weird but it's good to be true.

• India
2 Feb 07
i think u shud first try to say hello to him and talk something general.and then ask his name......then tell him u like him.(this is the case when u dont know him already).

• Philippines
2 Feb 07
for me, i don't think i can ever be the first to tell a man that i like him nor do the first move. if i like him i will just observe and wait for his move. but if i feel he would not do it, i will just forget about it and move on. but i don't have anything against those girls who do it. i'm cool with it but doing it just isn't me.