My dogs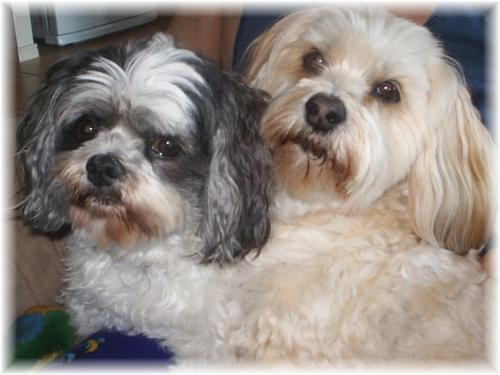 Gold Coast, Australia
February 2, 2007 2:20am CST
These are my girls, Penny and Poppy. They are 10 and 7 years old, and go everywhere with me. Poppy is mischievious and always getting into trouble, Penny is more sedate, but then she is the older of the two and still the boss! They love going for walks on the beach. Last week when out walking in the park, Penny was confronted by a snake which turned out to be an Eastern Brown (Australian snake), which are deadly. I managed to get her away from it before it struck. Scary. Anyone had any encounters with snakes and their dogs?
1 response

• United States
1 May 07
Awww, how cute. I'm sure glad you got them away from the snake. My mother in laws dog has a habit of sniffing out the snakes too. She usually comes running & barking non stop if ANYthing comes into her yard. We're not always prepared for it to be a snake though. She's pretty small and barely weighs 5 pounds but usually she'll bark because the squirrels are on the ground instead of in the trees, lol.

• Gold Coast, Australia
1 May 07
Gee, thanks Lynn - at last I have a response to that discussion! I thought it had been forgotten. You're a pal, and get a BR (for being my only resoponse) lol! You will have to watch your mother-in-law's little dog from chasing the squirrels!

• United States
1 May 07
Thanks! LOL, can't leave a good friend hanging like that. We never let Ginger go out without an escort. My mother in law is very worried that a big owl will just scoop her up and fly away with her if we don't watch her every second. :)