Tom Clancy = Garbage

Italy
February 2, 2007 2:25am CST
Has anyone out there read any of his books? I'm a hundred pages into "Debt of Honor" with a mere 800 to go and i'm none too pleased about it. How could so many people have made this guy a best selling author? maybe this book is just garbage and the rest are great. let me know.
5 responses

• Philippines
6 Mar 07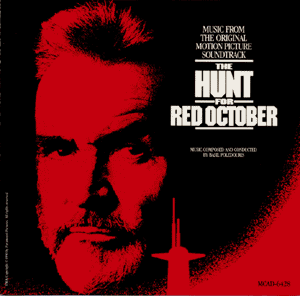 I don't really think that Tom Clancy's work are garbage. It really depends on your personal preference. I like stories about CIA and the Military. I'd prefer to read the books BEFORE watching the movie version. The BEST book that I read which is equally great in the movie version was the HUNT FOR RED OCTOBER

• United States
5 Mar 07
I haven't read Debt of Honor but I know it's not his best work. The Sum of all Fears, Rainbow Six, and Without Remorse are ones that I've read that I thought were great. His Op-Center series mostly isn't worth the time. If I were you, I'd try rainbow Six for some classic Clancy.

• United States
5 Feb 07
I decided to read on of them because I enjoyed the movies. The book is usually better--right? What a disappointment. He's a very poor writer. But most people read for the plot and characters, so they don't care how the book is written. I doubt that most of them even know bad writing when they see it.

• United States
3 Feb 07
Debt of Honor is not his best work. Read Cardinal in the Kremlin or Red Storm Rising for his best works though Red Storm he wrote with another author names Larry Bond who is another very good writer. Clear and Present Danger and Hunt for Red October were better then the movies as well.

• Qatar
3 Feb 07
Honestly, I've been kind of threatened by Tom Clancy's books. I wouldn't label something I haven't read as "garbage" but I certainly wouldn't pick one up myself. It seems too heavy for me, somehow. I was just discussing this with my flatmate earlier, how she likes John Grisham and Tom Clancy and how I just...can't. :) I'm more of an Anne Rice and Stephen King gal.