Nature..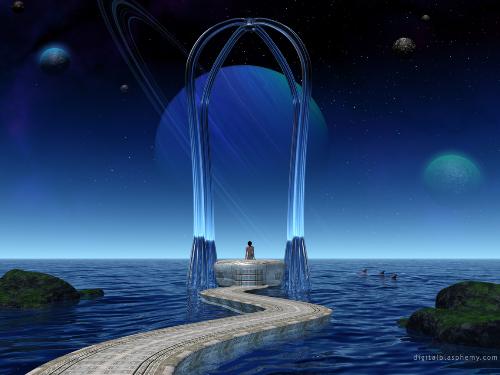 Pakistan
4 responses

• United States
3 Feb 07
I have been to so many! I enjoy different types of geography and landscape so have usually found beautiful areas wherever I have been. The coastal beach lines are beautiful, the mountains, flat western plains, rocky canadian wilderness, desert desolation, big city skylines, there is just so many beautiful spots in the world! What areas do you like the best?

•
2 Feb 07
greece..it's islands..the deep azure blue seas..egypt its vast arrid deserts..now manhattan a beautiful concrete jungle lol

•
2 Feb 07
Well I have seen Snowdonia, and I have walked on Hills and Mountains in Cumbria, I have been to the Cotswolds. I have seen France, Germany and Holland. I have seen a Eagle flying over a corn field, and a Stag running wild through the forest. I have seen streams unpolluted in Yorkshire. I have seen Castles in Richmond. I have walked around my own City which is rich in History of days gone by. Best of all I can look out of my window right now and see the sunlight scampering across the lawn, meltling the frost. I can see the first snow drops of spring. Trees with small unfurling buds upon them. Then I see the black bird male chasing the wary hen. Birds tkaing food and finding nesting material. Yes there are beautiful places just outside my home and very far away.