what to buy - CRV or RAV4?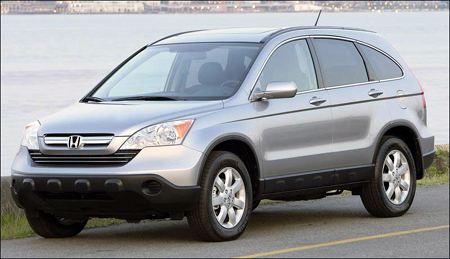 Philippines
February 2, 2007 8:46am CST
HEllo friends! I need your help and opinion about these 2 cars. I can't make up my mind on which of these two im going to buy. What do you think are the pros and cons of each?
2 responses

• United States
5 Feb 07
I'm a big Honda fan so you know what I'm going to say. =) In fairness, both Japanese cars are very reliable. It will just probably boil down to price and the vehicles' resale value. Hondas are more expensive in Manila but they have way better resale value (in case you need to sell it in the future, keep that in mind). They are also more environmentally friendly (and God knows that helps a lot in this planet these days--what with global warming affecting us all)..

• United States
5 Feb 07
Here in the US, they are generally in the same price range. I don't know why it is more expensive back in Manila -- maybe there are changes in the cars specs -- different car parts to suit climate, traffic conditions, more expensive accessories, etc?? Not a car techie at all so maybe you can ask the Honda (and Toyota) dealers back there.

•
2 Feb 07
I would go for the RAV4. I am a convert to Toyota now, and I have heard that it has better road holding than the CRV.