Favorite college or NFL team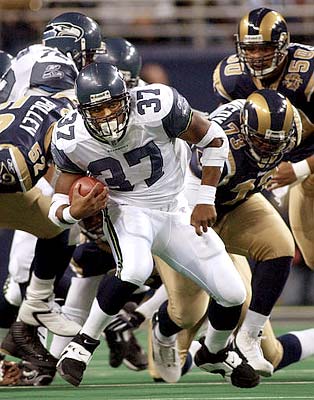 United States
7 responses

• United States
2 Feb 07
Alabama Crimson Tide and Tennessee Vols. Now, I know this is a contradiction, but I was born and raised in Tennessee and was brought up to hate the Tide, but now I live in Alabama (with my Bama fan husband) and so now I like them both...until the Alabama/Tennessee game...then I root for the Vols. So...sue me.

• United States
2 Feb 07
It is quite the contradiction, but if it works for you, so be it. Must be interesting weekends when the Vols and Tide play.

• United States
15 Feb 07
my favorite NFL team is the Philadelphia Eagles and my favorite college team is Penn State Nitany Lions.

• United States
16 Feb 07
As odd as this sounds, my 12 year old son loves the Nittany Lions. His third favorite team behind Bama and Michigan.

• United States
13 Feb 07
College: Florida STate Pro: Tampa Bay

• United States
14 Feb 07
I'm looking forward to Bama nd FSU in Jacksonville this fall. Two programs with great tradition meeting on the field. Can't wait.

• United States
2 Feb 07
I prefer NFL over college football. My favorite team of all is the Seattle Seahawks, second to them would be the Denver Broncos, and thirdly would be the Tennessee Titans. As for college teams, I only root for the home boys: Oregon Ducks, and Oregon Beavers.

• United States
2 Feb 07
Don't have any problem with the Seahawks. Shaun Alexander is a legend to the Crimson Tide nation. Great player and more importantly a great person.


• United States
6 Jun 07
My favorite college football team is the Michigan Wolverines. My favorite NFL team is the Baltimore Ravens.

• United States
21 Mar 07
ok I usually get yelled at or boo-ed for my choice of football teams but here goes: My number one choice for football teams NFL is Greenbay Packers! There I said it ~ I love Brett Favre ~ even though I thought he should have retired two years ago. I think that the packers will be a force to be reckoned with this year. At least I am hoping, but will still be rooting for them even if they aren't! I also root for the Broncos, and the Cowboys. Come rain or shine always a fan! JennyB