What do you do as your job?

United States
February 2, 2007 11:20am CST
I'm a stay at home mom so I do have more freetime than some people with very busy careers. I'm always curious to know what everyone else does as their job? And how do you find time to post here on MyLot?
8 responses

• Nigeria
2 Feb 07
Yeah what you say is true, but mind you most of the people here in my lot have a PC at home and in the office, in which they post and respond in the office and later continue at home. As for me I as a Software Engineer in a Cybercafe through which I have time to post and respond to discussions. So also others varies from each other. And if I may ask, what do you do as your job?

• United States
2 Feb 07
No job for me. I stay home and take care of my children. I shoudl be cleaning my house... but I don't do that very well.

• Canada
15 Feb 07
I stay/work at home. Both of my boys have some really high needs so I have to be available for them when they need me. In addition to that I'm making websites and doing affiliate marketing and blogging. I dont find that I have any extra time because I stay home, in fact I think that I have less some days - lol.

• United States
14 Feb 07
I'm a carpenter/construction worker i work outside all the time.

• India
7 Feb 07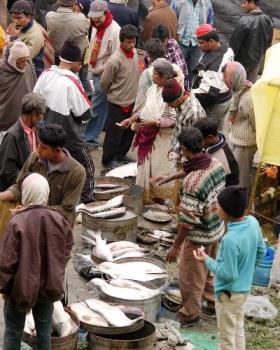 I worked as a photojournalist to earn....mine is tough profession and exciting too.Meeting new people and going to unchartered places is my professions demand.I enjoy it as photography is also my hobby.A photo for you monica....

• Zambia
7 Feb 07
I work as an accountant full time and studying part time for my degree.