Who u would save in a hurricane?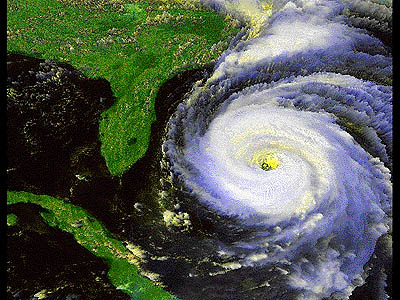 Brazil
4 responses

• Australia
3 Feb 07
None .... I've already passed them ! I ain't going back now!

• Australia
3 Feb 07
Did you watch that movie recently too? Ermm..I believe it was "16 blocks" with Bruce Willis?

• Brazil
3 Feb 07
uhahuauhaauhauh...that's it man, I saw that film yesterday

• Canada
4 Feb 07
I'd kick out the strangers that were taking up all the space in my car and take all three of them, lol. This would be a horrible decision to have to make, thankfully I'll never have to do it. Oh and by the way, one of those three people is the "man" of my dreams because I'm female, hehe

• Brazil
4 Feb 07
hauhhuahauhuaa...sorry, I forgot to put "soulmate" in the place =/


• United States
3 Feb 07
ack, talk about a rock and a hard place! lol but i guess i would have to choose the one that was in most need of help...the sick old lady. the other 2 being younger and healthy would have a better chance of surviving on their own.