What Type of Car Do You Drive and What Type Do You Aspire To Have?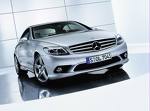 Egypt
February 3, 2007 8:51am CST
Hey Guys out there, I was watching TV and a really cool ad came up about the new beamer. Its amazing. So I was thinking if I could buy one, one day, it would be great. I drive a small Mercedes now, A150. How about you? What kind of car do you drive and what kind do you really wanna buy?
2 responses

• Egypt
5 Feb 07
My husband had a lanous as well, its a good car, and it saves gas. BMW is just amazing, I hope we all get free BMWs, he he heeeee :)) Thanks for the reply :)

• United States
3 Feb 07
I drive a lumina mini-van and love it. When I go to a new vehicle it will be another mini-van, I want one where the back door is on both sides, mine there is just one door and it's on the passenger side.

• Egypt
5 Feb 07
Nice choice, mini-vans are very handy indeed. Thanks for the reply :)