Any experience with movies that you couldn't even finish

Hong Kong
February 3, 2007 11:36am CST
Do you've any experience that a movie is so bad that you couldn't even finish? Well, there are several movies that I watched at home but eventually I'll need to stop that. Master and commander - with great expectation but fall asleep kate and leopold - I like Hugh Jackman but still kind of boring The Ladykillers - although they've tom hanks but I can't stand this at all. too boring. House of the Dead - see it yourself Helen of Troy - boring Kill Bill 2 - no matter how people like this movie...... Equilibrium - this ain't no matrix dude, boring
6 responses

•
3 Feb 07
I am sure there are quite some movies that doesn't deserve to be finished, however, I tend to complete any movie (that I started watching) no matter how boring it is. I do this just to be able to make a fair judgement on these movies. Some seems to be so boring in the beginning, but then the story develops and I get better experience. That's why I think we should be patient while watching movies. Other movies are totally the opposite. Entrapement (for instance) seemed to be interesting, but at the very end of this movie, I was totally dissapointed. As for the movies you mentioned, I only watched Kate and Leopald. I like Hugh Jackman too and I liked the movie. What about Kill Bill 1?? I didn't see both movies, but I just thought they were shot as a single movie. Did you see Kill Bill 1? Is it boring too?

• Hong Kong
3 Feb 07
Hi there, Kill 1 is okay at least there are plenty of action scenes but Kill 2 is really boring. Kate and Leopald, I don't know maybe becoz I don't like Meg Ryan.


• Hong Kong
3 Feb 07
Helen of Troy as I remember is a mini series, if they cut it into normal lengthen, I guess it will be better. Epic Movie I haven't seen yet but I'll try to remember your suggestion.

• India
15 Aug 12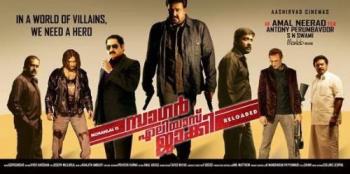 There is this one movie Sagar Alias Jacky which is a Malayalam (south Indian language) movie, I watched it for 10 minutes and fell asleep. I have tried to watch Sagar Alias Jacky 3 times after that I couldn't watch it for more than first 15 minutes, it was like eating some sleeping pills, it was such a boring movie ...

• United States
18 Feb 07
Dances with Wolves. I've never made it through the entire movie. And the movie that was on Logo last night with Tracey Ullman and Johnny Knoxville. Ye gods, but it was terrible...

• United States
17 Feb 07
My problem is that if I thought it was so bad that I didn't watch the entire thing then I don't really remember the name of the movie. I do remember the Cable Guy because my husband and I went to the drive in to see it and it was so bad we left before it was over. I would have been totally pissed if I had paid a full $8 to see that movie. I know there have been many moive that we rented and never finished, but we like to get ones we don't know so that is a risk we take. One that I had high hopes for was Beowolf. I just loved the poem so I thought that the movie would be great but it wasn't. It was so stupid and I was so disapointed. We ended up turning it off before it ended. What a waste.

• United States
17 Feb 07
Fight Club--the dumbest movie on the planet.