God's precious gift CHILD

India
February 3, 2007 10:53pm CST
as everyone knows that there is nothing much more than this precious gift of god ,CHILD ? do u agree with this statement ! well u should write something on it if u like children....!!!
4 responses

• Philippines
4 Feb 07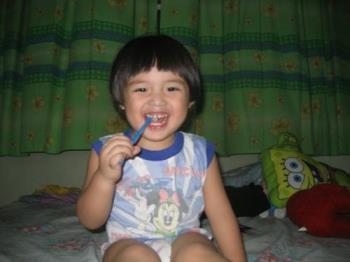 It's true that a child is the most precious gift anyone would receive from God, they are a proof that miracles do happen to most of us. When I gave birth to my son I foudn a sudden burst of happiness and a meaning to my life. The world be cruel to me but as long as my son is here to hug me, I feel like I can do anything I put my mind into.

• United States
4 Feb 07
yes that is very true! God has blessed me with a very special little boy 4 months ago, and i am so happy! we are hopeing that God will bless us again real soon. I love children, and thats why I have one and trying for another.

• Philippines
4 Feb 07
A child is indeed a precious gift which has come forth from the Lord. Such a gift is one which needs an outpouring of our loving care. The Lord has entrusted this living being for us to bring up good and worthy of God's flow of continuous graces. So, parents beware, with the coming of each child is a mountain of responsibilities that go with it.