Questions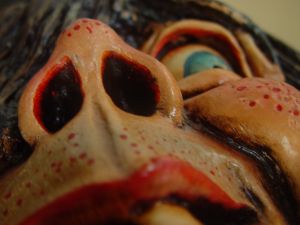 Philippines
4 responses


• Sweden
9 Feb 07
hahaha! that's a silly and a funny one lilaclady. yep. why ask about on how to join here in mylot when they are already posting their discussions?


• Sweden
9 Feb 07
would you believe that i have encountered one like this as a discussion?: topic: ssssssssssssssssss then on the discussion board he typed: ssssssssssssssssssssssssssssssssssss... i said, huh? what? i really don't understand why people do this. it's such a waste of time. i did report it to mylot.

• Romania
4 Feb 07
i dont realy know because i found a lot of stupid questions like do you wash youre hands with soap and that kind of weired questions lots of them realy

• Philippines
4 Feb 07
hehe...one was asking if he can deposit money in australia when he is in another country and have never been to Australia before....Well, I think this is way out..why in the world would you deposit money in another country you haven't been to? Unless ofcourse if you are a President who wants to hide some of your countries earning for yourself.