do you give money to mendicants?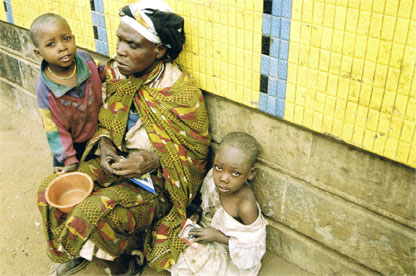 Turkey
February 4, 2007 4:55pm CST
and the question so clear.. sometimes i give them money but who realy need this money.there so many mendicants on the street,which makes dishonest.but some of them complately honest about this.i sometimes see mendicant which he/she doesnt have a home.and i beleive his/her position and give money them.whats your ideas.??
5 responses


• Turkey
4 Feb 07
(+ rating given) yes you are also true.the young mendicants can work and earn money by themself

• New York, New York
4 Feb 07
It depends on the person. There have been times that I have given money and there are other times where I have bought somone something to eat.

• Turkey
4 Feb 07
(+ rating given) what is your ideas when you are giving money or not giving money.? can you share your feeling about this?

• Philippines
5 Feb 07
I dont really support Mendicancy. People on the streets begging for money could never stop if they know that people would still give them money through begging. They tend to depend on this means. In our country our lawmakers have passed a law to stop Mendicancy and im really supporting that law.


• United States
4 Feb 07
I have to bring my daughter into the city often, and you always have a few at the corner asking for money. I always give about 5 dollars away. It's not much out of my pocket, so it's no big loss. I keep sayng one of these days I am going to make a whole bunch of sandwichs and hand them out, but never do. I really need to get motivated on that, now that the cold weather is here.