who does the budgeting?. and the spending?.

United States
February 5, 2007 4:50am CST
well in a relationship there is of course money involved and not in a bad way.. but sometimes it is.. hear me out on this.. ok lets face it, money is really involved in relationships in terms of dates and gifts and the food or snacks that you are gonna eat when you are together and those things.. i hear many families who are destroyed by the lack of money even if they are full of love.. i heard a girl complaining about her boyfriend becaus her hubby has no job and she has to do all the grunge work.. how do you people actually manage?. for couples/dating w/o children: who spends for your food when you have dates or when you are just together?. who buys the snacks and etc?. for married people w children: who does the budgeting and the who earns the money and who spends what?. do you divide the bills or divide the groceries?. please share your experience..
11 responses

•
5 Feb 07
Hubby does the money making, but I do the number crunching. I have always has a think for budgeting. Also because I do the meal planing, cooking and cleaning, I create the grocery list as well as get it. It's only fair. I don't work and he does for sometimes 12 hours a day.

• Malaysia
5 Feb 07
I am a married with 2 kids and my wife didn't works. Normally I will be the one who take all those money responsibilities. Whenever my wife need somethings she will let me know and if I have the budges then I will just let go ahead with what she wants but sometimes I will ask her to delay the buying if I have very tight budgets:)

• United States
5 Feb 07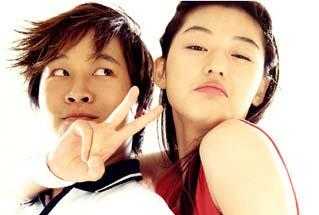 oh that's good. i think that constant communication with your wife is nice!. especially with money and all!. hanks for replying dellion!.

• India
6 Feb 07
you are absolutely right. money is very important in love life and more so in married life. money is, if not more mportant, but certainly the integral part of a relationship. even i have seen a marriage broken for money issues, it's sad but it happens. money has taken the front seat and we have to acceptit. i am deeply in love with someone. i am lucky to have him, not only for the fact that he bears all the expenses while in a date but for he being a wonderful person altogether. he just treats me like a princess when i am with him, he is a darling. i have never been in a live in relation so i don't know the grocery and more intrinsic part of expenses. however, i can share my family's. my father is an engineer but inactive while at home and my mom is a home maker and she executes everything on household front. thank you for a nice discussion.

• Philippines
6 Feb 07
as a wife i do the budgeting, my husband and i both working, my husband give all his money to me, and he allows me to do the budgeting, sometimes he helps me to buy things for us.

• United States
6 Feb 07
In my relationship, I'm living with a man and MY children. He pays the utility expenses like: heat, electricity, phone, internet, digital T.V. we both pay our home payment half and half, but I buy all the food, laundry detergent, toilet paper, shampoo/conditioner, etc. When we go out he pays most of the time and very seldom asks me to pay. He'll ask to help out with a tip every once in awhile, but he always pays. Sometimes, we'll go out for a dinner and movie and he'll pay everything except I'll buy the popcorn, drink, candy whatever.... I think we compromise on a lot to avoid arguing over money. We do watch what we spend, and if we buy things for our home like gardening stuff, trees, paint, new furniture we also pay half and half. I think it's all a matter of principle and value in your relationship......

• India
5 Feb 07
In my family I share most of the traveling and other expenses while my wife takes up the costs of the maid and other home decoration stuff.

• Philippines
7 Feb 07
My wife does the budgeting, she's good at it, then I'll look it up if it is ok (most of the time it is anyway).

• India
16 Apr 07
i dont fully agree that families are destroyed even if they are full of love. love is basic thing that bids a family together in good or bad times. budgeting is done by me and my better half. there are fixed expenses every month for groceries, milk, veggies etc and with little amount handy, the rest is left in my account and i use it as and when required.

• Philippines
16 Apr 07
Being a family man, I let my wife do the budgeting. I just help her in decission making on what things we should buy.

• Philippines
15 Apr 07
Im a married with one son. we both do the budgeting - she will list up all the necessary things to buy.. I'l approve if its Ok.. I will give her the thing that I want to buy..she will check if she can include it in her list.. something like that.. Like I'm the manager.. she is the auditor, treasurer.. sgt at arms and of course the muse. heheheh...

• United States
15 Apr 07
My husband and I share the budgeting issue together and we try to not let it become a problem between us as well.