Which Operating system??

India
7 responses

• India
10 Mar 07
Hi M using Windows Mediacenter. its better then windows XP pro too good for entertainment stuff like video and audio

• India
11 Mar 07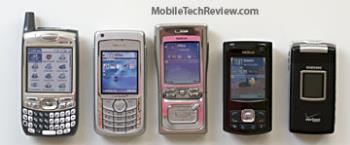 I am using WINDOWS VISTA AND XP right now ! But i think WINDOWS 98 and the XP are the best from microsoft.Though windows vista is good in looks and all.Programs compatibility is a major problem right now and hope it gets rectified with in a year and there are some bugs in VISTA too.My PC restarts sometimes :(

• India
4 Mar 07
i m using xp..-n- it's is better than vista.......vista has very high requirement's

• India
6 Feb 07
I use Windows XP, Ubuntu, Knoppix, Debian. I use a lot of Linux distros and even more than the Microsoft variant. The linux distros are pretty stable and get you faster browsing over net and safer too. So, I would suggest you to try some of them.


• Nigeria
5 Feb 07
I'm still on Win XP Pro. Don't wanna upgrade yet... I've heard there's lots of issues with Win Vista