do you think

India
February 5, 2007 12:55pm CST
do u think tata give car in 1 lakh is good?
3 responses

• India
30 Mar 08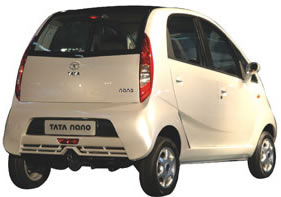 It seems that this post is about one year old. At that time off course every one is curious to know that is Tata give the car to every one in around 1 lakh but now it is a good news that Tata is going to introduce the new car in Sep 2008, but it would be difficult to obtain the car for every one because the limitation of initial production capacity.

• India
30 Mar 08
I feel Tata Nano which is priced at 1 lakh is good. The car is yet to be tested on the road but the specifications and the design has really impressed me and i am sure it will change the face of motoring in India

• India
5 Feb 07
i dont know how the car will be for 1 lakh. lets wait and see how it is!