travel in ships or airplane?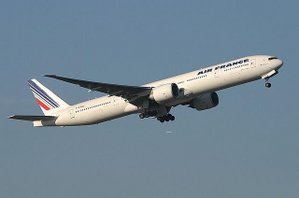 Philippines
7 responses

• India
9 Feb 07
il ove to travel by foot but it's tedious so i choose airplane cause i've never had a expirience of sailing in a ship

• Philippines
7 Feb 07
depends. If i have alot of time to spare and I am travelling with my friends, then I choose to travel by sea. Being on a ship for a few days is really fun especially when you're with the right people. It is also much cheaper.But then if I am on a strict schedule and work does not permit me to have a very long vacation, then I choose plain. The pros of travelling by air is that it is more convenient in terms of comfortability.

• Thailand
7 Feb 07
I would choose to travel on an airplane. It is more faster and convenient compared to a ships. I love the adrenalin rush i get everytime a ride one particularly if it suddenly dives or swiftly climbs =).


• United States
6 Feb 07
Planes are nice, I have flown once in my life. This day and age though I think that it is probably dangerous, whether from terrorist or the germs and viruses that are traveling all about now. Joining up and meeting other viruses and maybe making new stuff we have never seen. Shudder to think! Boats are like floating cities now. A grand vacation. I don't swim so that would seem to be an unwise thing for me to particpate in. Would like the food, dancing and exercise and all that sea air! Guess I will just stay where I am.

• Romania
6 Feb 07
I don't trust any...But if i had to chose i'd definitely pick the airplane.