Eyes - Are they really the mirror of your heart?

Malta
February 6, 2007 11:15am CST
I frequently hear a saying that "Your eyes are the mirror of your heart". I strongly beleive that it is true as I came across several occasions where a person was not saying the thruth and from her eyes I instantly knew she was lying and confirmed it later. I think that eyes, no matter what the colour, are very expressive and cannot hide your true emotions. What do you think? Have your eyes shown your true feelings lately? Mine always play jokes on me with my husband.
5 responses

• United States
6 Feb 07
I believe that your eyes dont hide the truth at all. I can honestly say you can tell a lie from the truth by looking in someones eyes. I dont know why that happens but i think its true. I cant even try to fib to my girlfriend, because she could read me like a book.

• Malta
6 Feb 07
Yes infact. When someone is not telling the truth he cannot look you straight in the eyes! Thanks for your reply!

• India
11 Feb 07
That's very true. I am never comfortable talking with someone who doesn't give me eye-contact. And, most of the times, the reason for someone averting her/his eyes during a conversation would be that the things spoken by them are not genuine, or simply lies. I am also very conscious of my eyes and I know that people read a lot of things from them.


• United States
9 Feb 07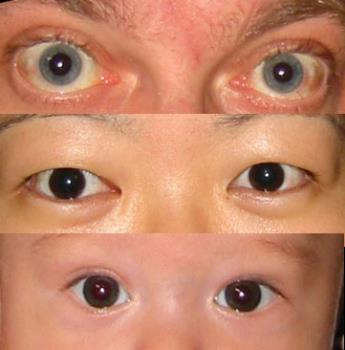 I think most people can be told through their eyes. Maybe that's why in some countries only the eyes of a woman can be viewed? Perhaps there's more meaning to it then we realize! I do agree though that the eyes tell all. Liars can't look you in the eye for long, you can almost always tell if someone is sad by their eyes, even if their mouth says they're fine. I do think it's a true mirror to the soul for sure.

• Malta
9 Feb 07
I truly believe that the eyes are the mirror of your heart. If I move my eyes sideways while talking it mean I'm inventing and not telling the truth. If I blink my eyes it means I'm trying to get attention. If I roll my eyes it means I'm bored or I've had enough. I believe in 'eyes-language'