Do you or your kids collect anything?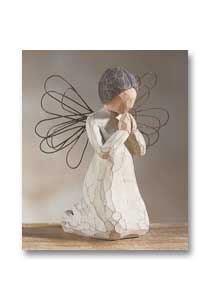 Canada
February 6, 2007 2:05pm CST
I Collect willow tree statues, But a lot of people collect stamps. I am curious what sorts of things other people collect.
4 responses

• United States
9 Feb 07
I collect all sorts of things; tea pots, hummels, unicorns, capademonte stuff, books. My son collects rocks and book and of course many toys. My husband collects silver (went broke when he did that, had a spending problem) chairs?, and ducks. I don't realy have than many, but the ones I do have I enjoy and got a presents.

• United States
7 Feb 07
I am collecting grand babies lol... Really I used to collect owls,hummingbirds,Angles and butterflies now I want to collect Indians

• United States
6 Feb 07
ys even i used to collect stamps at one point in time. Later i started collecting the baggage tags od different airlines throughout the world....i had an interesting collection.